Dave Bautista has made an undeniable impact in Hollywood and the wrestling world. However, behind the glitz and glamor of fame are the untold tragic details that shaped the man he is today. From growing up in a violent neighborhood to personal struggles in the WWE, Dave's life has not been without its challenges.
Now, let's go ahead and delve deeper into the dark moments of Dave Bautista's past that have paved the way for his success.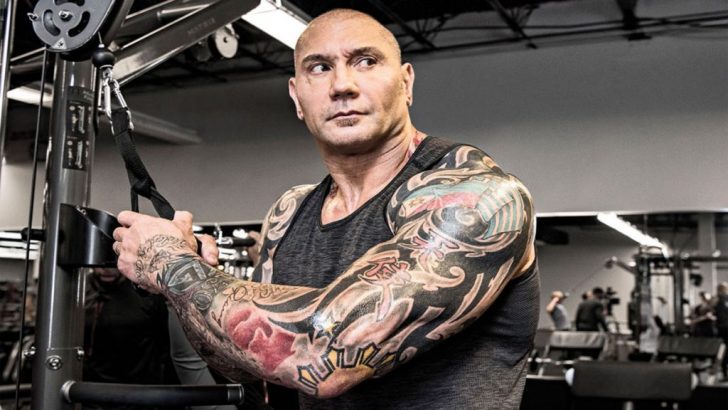 Violence at His Doorstep
Growing up in Washington DC's rough neighborhoods, Dave Bautista witnessed violence from a young age. He lived in Section 8 housing with his mother and two siblings in an area notorious for drug and gang activity. His mother struggled to keep them afloat, and Dave sometimes had to skip school to work odd jobs to help pay the rent.
In a 2018 ESPN interview, Dave revealed that at 9 years old, an older boy tried to shoot him in front of his building while he was walking his little sister home from school. "He missed us and hit a guy in the stomach who was walking by," Dave said. "But that's the environment we lived in."
Accusations of Steroid Use
As a wrestler, Dave Bautista was known for his imposing size and chiseled physique. However, many have accused him of using steroids to achieve that look. In a 2014 Playboy interview, Dave admitted to using steroids while in the WWE.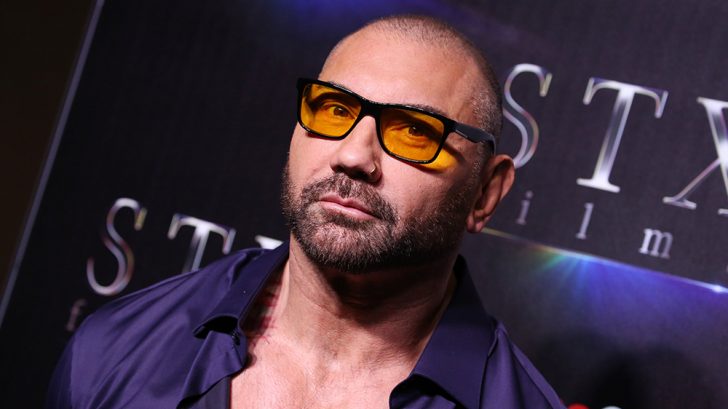 However, he claims he stopped using them in 2006 before his acting career began to take off. Despite this, the rumors and accusations about his alleged steroid use still follow him to this day.
Backstage Fight with Booker T
Dave Bautista made enemies backstage in the WWE for standing up for himself and his colleagues. In 2006, Dave and Booker T got into a physical altercation. Something that led to Booker T receiving a black eye and Dave being reprimanded by WWE management.
The fight reportedly stemmed from Dave's frustration with Booker T's unprofessional behavior in the ring. Though the issue was resolved, it is a reminder that even in the world of wrestling, things can get violent.
The Personal Struggles of Dave Bautista
Dave Bautista's personal life has also been marked by tragedy. He was married and divorced three times, with his last marriage ending in a contentious legal battle.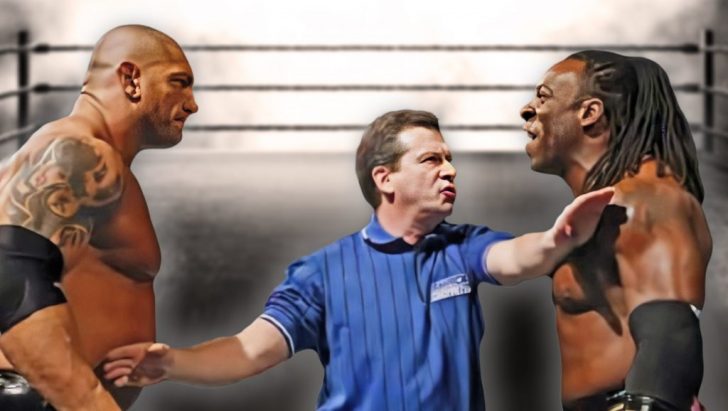 He once admitted to bouts of depression and having a "dark and tragic" upbringing that influenced his worldview. Despite these struggles, he credits his comeback in wrestling and his success in Hollywood to his family, whom he calls his "rock."
Summing Up
Dave Bautista's path to success has been marked by adversity, from the violence in his youth to the challenges he faced in the wrestling world. Despite these obstacles, he has managed to carve out a successful career and leave a lasting legacy.
Thus, it is a testament to his resilience and determination, and an inspiration to us all. However, it is important to remember that behind the glitz and glamor of Hollywood, there are untold stories of tragedy. By shedding light on these darker moments, we can appreciate the triumphs that much more.