Word on the street is, a cozy little dwelling in the small town of Guildford has just hit the market with a $5.2 million asking price. This quintessentially British looking property was the home to a young Richard Branson and his family as early as in the 50s!
Coming from an only fairly well-off family, no one would've guessed that Richard would single-handedly build himself an empire worth $4.5 billion.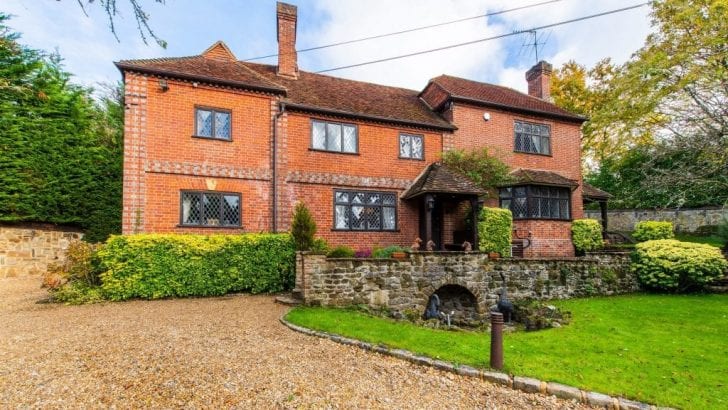 Who is Richard Branson?
Sir Richard Branson is a 70-year-old business magnate, former philanthropist, and author. He is well known for co-founding the Virgin Group along with Nik Powell, which has control over 400 companies in various fields today.
Before being sent off to boarding school in Windsor when he was seven years old, Richard used to live full-time in the sleepy village of Shamely Green, Surrey.
A Peek Inside the Property!
The house is known as Tanyard Farm and is located in Guildford town. It is gated and surrounded by a stone wall and electric gates to keep the property and its residents secure. Externally covered in brick walls, the dwelling features fairly large diamond-pane windows all around.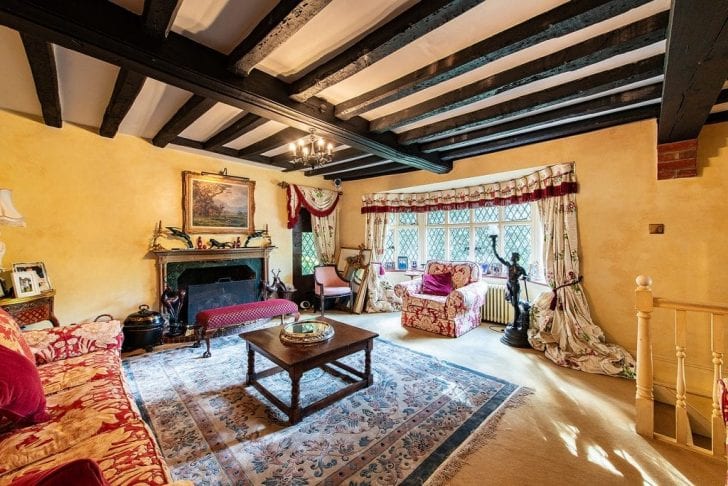 Sitting on a sprawling 1.4-acre piece of land, the residence consists of a total of 4 bedrooms and 3 bathrooms. Its interiors are very old-fashioned and classical, with exposed bricks in some rooms and low ceilings with exposed wooden beams in others. Multiple wood-burning fireplaces are scattered throughout the house, keeping it perfectly cozy during the cold London winters.
Right above the kitchen is a skylight that keeps it bright at all times, as well as light-green colored cabinetry that keeps the vibe in the kitchen lively, as it should be. Right next to it sits what can be best described as an atrium room, also featuring large windows, a fabric that drapes the ceiling, and a stone floor.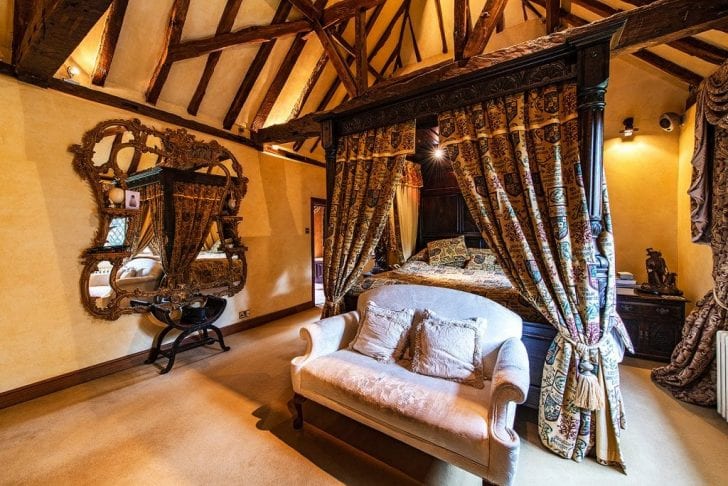 Two types of staircases lead to the second floor- a spiral one, as well as a regular staircase- where you will find all the bedrooms, which evidently boast higher ceilings and more exposed beams.
The Extra Scoop!
Branson, who has his empire built up of companies that include a mobile phone provider, an airline, a publisher, and many more, wrote about his childhood home in his autobiography Losing My Virginity in 1998.
According to Daily Mail, Branson wrote in the book how he tried planting Christmas trees on the property so that he could later sell them, but only later found out that they had all been eaten by rabbits during the time he was at his boarding school.
Tough luck, Branson, but it looks like everything worked out pretty well for him in the end, after all!