How would you feel if you could own something an iconic celebrity sported in a classic Hollywood movie?
The joy of owning a celeb hand-me-down can't be compared, especially when it's something rather uncommon, like a precious piece of jewelry or another classy accessory. Every time you wear it, you'd feel like a celebrity yourself.
Well, guess what! Now you actually can feel like a legendary Hollywood star, and that too, none other than the "King of Cool" himself, Sir Steve McQueen! Reports suggest that McQueen's luxury Heuer Monaco wristwatch is up for auction in December, and if you're a fan of the man, you better not miss out on this chance.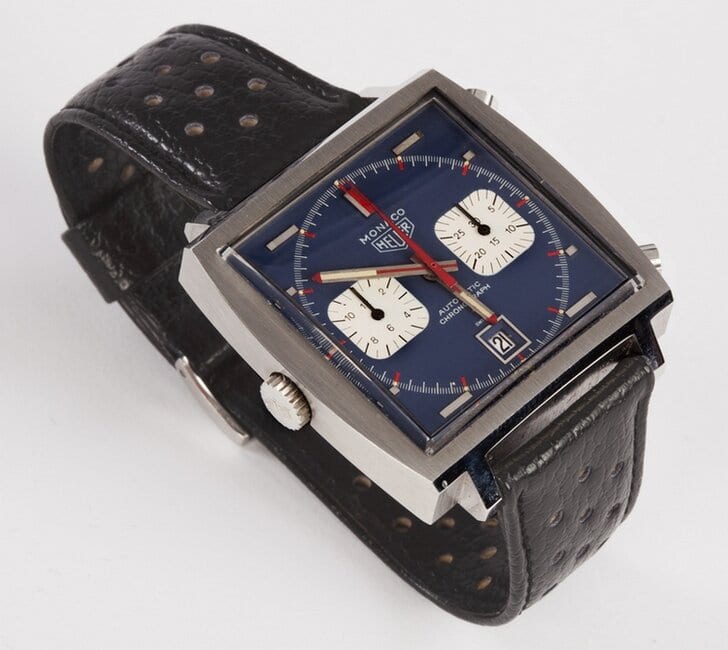 Check out more details below.
Read – A Tribute to Steve McQueen
Why is the Heuer Monaco watch so famous?
There are several reasons why the wristwatch is considered auction worthy.
For one, McQueen wore it extensively during the filming of Le Mans. Having been wrapped around the actor's wrist for several minutes during the movie, naturally, the square-shaped watch garnered many fans following. Over time, the watch became a symbol of McQueen's brand of cool and to that golden age of racing.
At the end of Le Mans, the watch was handed over to Haig Alltounian as a gift from McQueen. For those of you who don't know who Haig Alltounian is, he played the role of the chief mechanic on the sets of Le Mans, which was quite crucial given that most racers topped triple-digit speeds during filming.
Though initially, Alltounian didn't agree to accept the gift, he gave in when he saw that McQueen had carved the watch's back with the words "To Haig Le Mans 1970." It seems like the King of Cool knew how not to take no for an answer!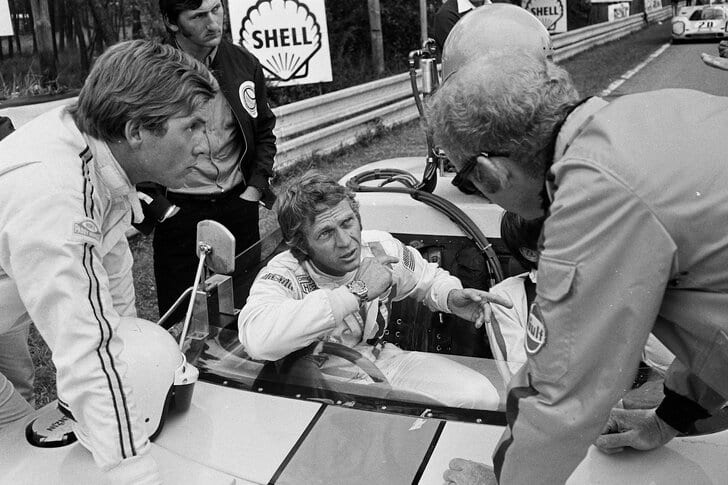 How Alltounian came to be the chief mechanic for Le Mans
SoCal born Alltounian started his career as a racer with a 1959 Porsche RSK Spyder that he owned. When the money he made from racing couldn't fulfill his needs, he got a job with Shelby American for assembling their 289 Cobra. When the right time came, he got himself into Shelby's racing division. A few years down the line, he got roped in by Dan Gurney's All-American Racers, and he worked there from 1965 to 1968.
Alltounian's love for cars and races didn't stop there. He was appointed as the mechanic for the 1968 Indy 500 by Denny Hulme. Their friendship went a long way, and Altounian recommended Hulme for a job at Bruce McLaren's Can-Am team.
He was working with John Von Neumann as chief mechanic for several drivers. Later the production company working with McQueen approached Alltounian in 1970 to take up the chief mechanic role for Le Mans. That's how the two legends of their own respective fields met, and history was created through the Hollywood classic movie.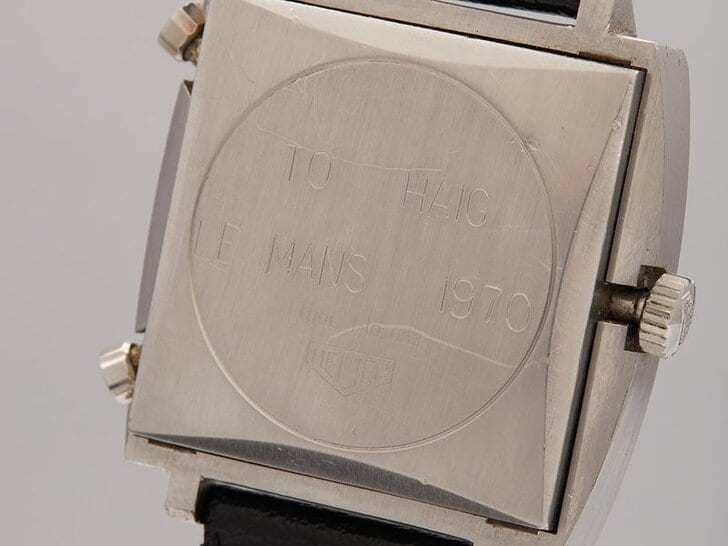 Read – The Best Watches of 2020
So, what do you think?
Wasn't that an interesting watch-tale? If you'd like to take a shot at adding the Heuer Monaco to your collection, it's due to be auctioned on December 12, 2020, at the Racing Pulse event.