Sophie Turner sure is luckier when it comes to marriage compared to her Game of Thrones character Sansa Stark.
Just last week, news broke out that Turner and her then-fiance Joe Jonas eloped to wed in a Las Vegas ceremony after attending an awards show. While people have a lot of burning questions about the details of their union, many have noticed the 23-year-old actress' rather unusual choice of wedding attire.
Far From Traditional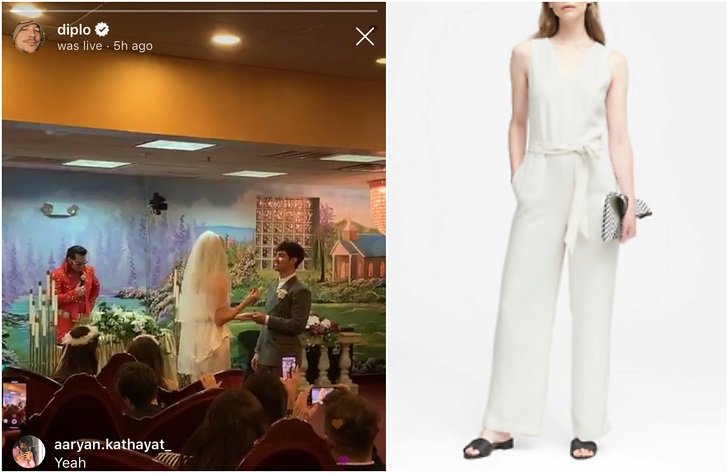 From some pictures and video clips taken by guests, it seems that Turner chose a white jumpsuit with ruffles to walk down the aisle in while her new hubby wore a double-breasted grey suit. The actress also chose an unconventional bouquet of white lights instead of flowers to finish her look.
It's worth noting though that the actress still incorporated some wedding traditions in their Las Vegas ceremony at the famous A Little White Wedding Chapel. For one, she still donned a white veil for her attire and bought wedding rings to exchange for the ceremony. However, it seems that the couple wasn't too prepared for the latter as their rings turned out to be candy pops instead of the usual silver wedding bands.
As of latest, the newlyweds haven't shared any official photos from their union yet. In fact, fans and the media only caught wind of the secret ceremony through Diplo's Instagram live stream. The DJ was in attendance at the couple's wedding along with the singer's brothers, Nick and Kevin. Their wives, Priyanka Chopra, and Danielle, who are both friends of Turner's, were also there to witness the couple's special day.
A Surprising Decision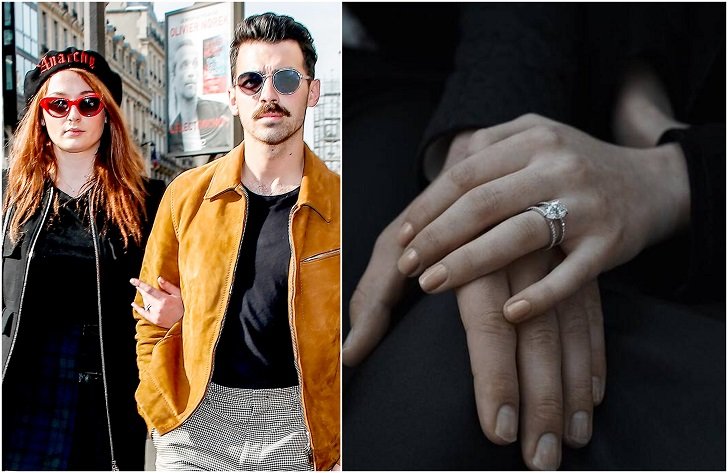 Because of previous reports that the two were planning for a France wedding this coming summer, fans were surprised about the couple's sudden choice to wed in Las Vegas.
These plans were confirmed by Jonas himself in an interview with James Corden last March. He even said that they were going to host a flag rugby and football game with the groomsmen during their nuptials. A month later, the 29-year-old singer revealed more details of their plans in a radio guesting saying that there's going to be lots of Coors Light at their reception.
But it seems that Turner got the wedding she wanted in the end. She's been previously quoted to saying that she wants a low-key and intimate ceremony.
Still, fans are speculating that the two are still going to have a second ceremony in France and that their first wedding was only for the legality of it.
Jonas Weddings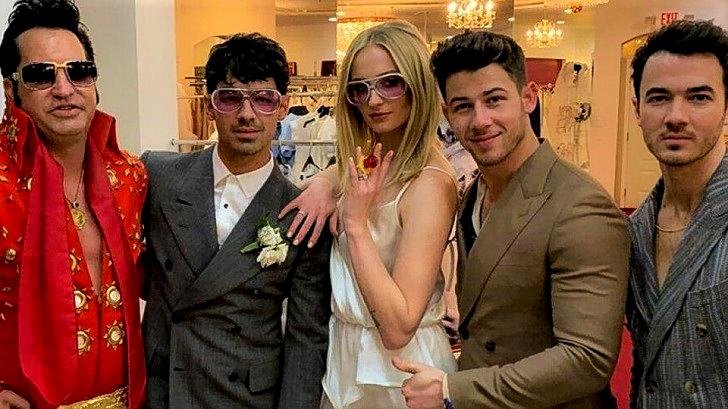 A lot of these rumors are still unconfirmed though as the young couple hasn't released or posted anything yet since their May 2 nuptials. But one thing's for sure, Turner and Jonas' wedding was totally different from that of the other Jonas brothers'.
It can remember that Nick married Chopra last year and had two high-profile wedding ceremonies (one traditional Indian and one Western-style) for it. Meanwhile, the eldest Jonas, Kevin married his wife Danielle in a formal and traditional ceremony in 2009.