'Game of Thrones', both book version and adaptation, has managed to gather millions of passionate fans from all over the world. With that said, they naturally have a lot of opinions about how their favorite fantasy series ends.
They're not happy.
Change.org Petition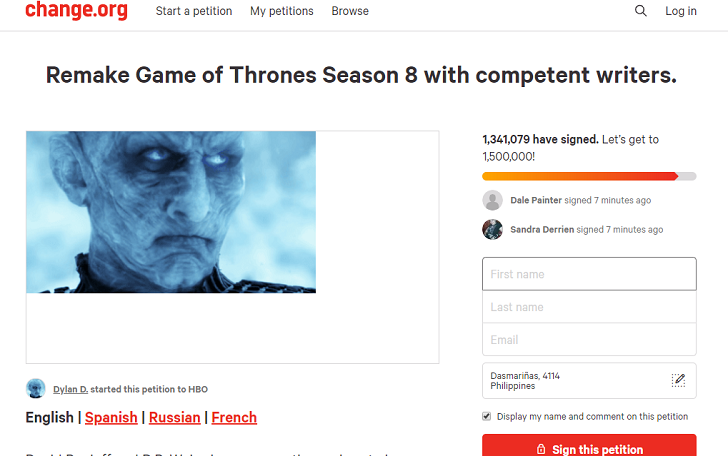 After the show's season 8 episode 4 aired on HBO and its streaming service, fans have taken it upon themselves to write what they believe the showrunners got wrong storywise. Thus, a Change.org petition calling for a reshoot of the 'Game of Thrones' final season went live.
Hundreds of thousands of people signed the petition during the first few days of its campaign. Not too many to cause worry, right? Well, that's until the show's 'divisive' final episode was aired a week after. Since then, the petition signatories rose to more than 1.3 million.
According to the campaign's writer, the highly-acclaimed series needs to have a final season that would 'make sense'. It appears that Thrones fans first became agitated with where the show suddenly took Daenerys' character. In a matter of a few episodes, the initially heroic character was suddenly turned into the villain destroying a city and thousands of innocent people.
Lower Ratings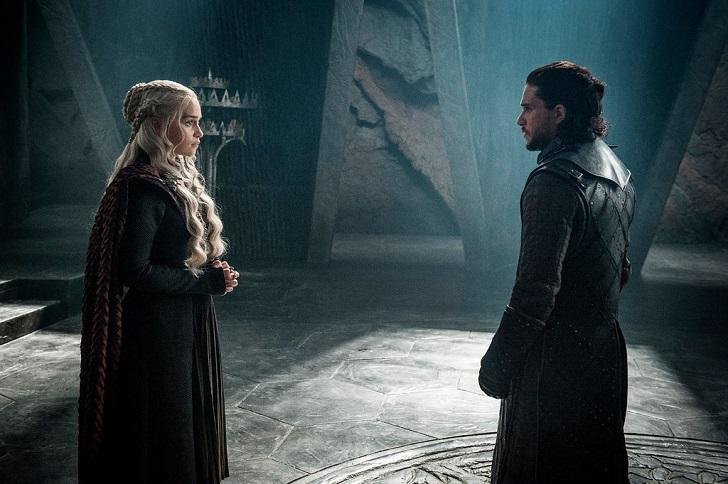 And it seems like plenty of critics agree with the fans on this one. While the show enjoyed consistently high ratings on the review aggregator Rotten Tomatoes, season 8 only got an overall score of 67%. That's a huge drop from its previous high score of 93% for season 7. In fact, all other seasons of the show had a score above 90% except the last one.
Most of them agree that the time given to resolving seasons worth of plot build up was simply not enough for the story to end up in a satisfactory ending. They noted though that this was a probability since the show has managed to get ahead of the books.
Thus, the sole task of creating the rest of the unfinished sage fell on the showrunners, D.B. Weiss and David Benioff. It also didn't help that George R.R. Martin, the story's creator, left 'Game of Thrones' seasons ago.
But is it actually possible to convince HBO to remake the show? Considering that the network reportedly spent $15 million per episode for it, that request may go unanswered.
Spin-off Series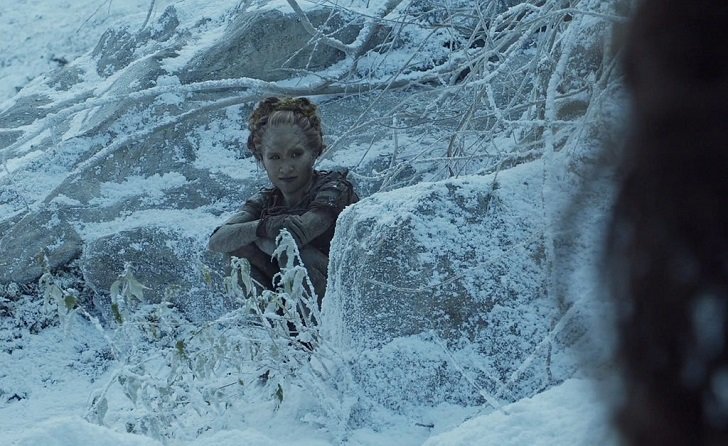 Fortunately, fans can still rely on Martin and the rest of the unpublished books in the series to get peace of mind. The writer is set to release two more books, 'The Winds of Winter' and 'A Dream of Spring',  to finish off his epic tale.
What more, HBO has announced that they've just greenlighted to produce a 'Game of Thrones'-related series called 'The Age of Heroes'. With its story happening thousands of years before the time portrayed in the show, the new series is a sort of prequel to the story millions have enjoyed.