Shannon Alder once said – carve your name on hearts, not on tombstones. Come to think of it, that's one of the most relevant pieces of wisdom ever to be shared with mankind.
Many people have walked the Earth, but few of them have left their mark quite like Princess Diana. Whether it was her compassion, her visible love for her children, or her courage that enabled her to walk out on her marriage with Prince Charles, her thoughts are what fill our minds when we imagine a beautiful woman – both inside and out.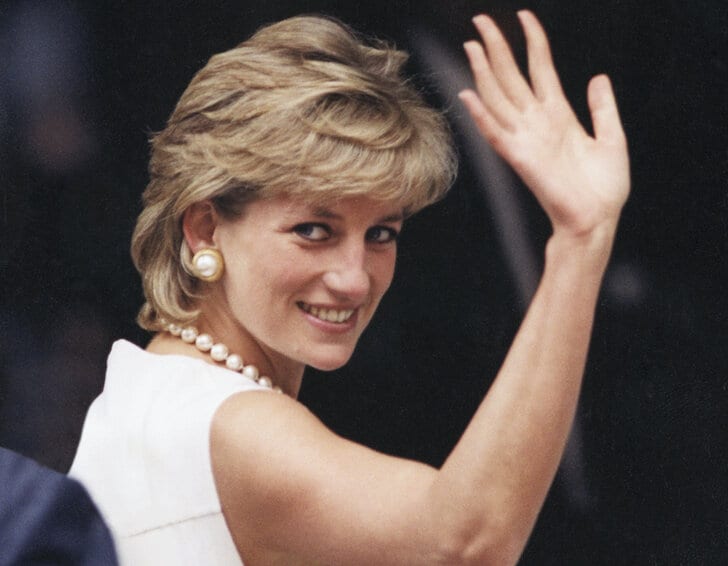 That's probably why, even after several years of her passing, the world hasn't let go of her memories.
Quite recently, it's been declared that Princess Diana's London flat, where she lived with her schoolmates before marrying Prince Charles in 1981, will be honored with a blue plaque from English Heritage, a United Kingdom-based charity managing over 400 historical monuments.
What is a plaque?
An age-old tradition started in London in 1866 links historic buildings to people from the past. Now run by English Heritage, the London blue plaques scheme honors historically significant men and women by pasting a blue circle (aka plaque) on the structures where they worked or lived in the past. Currently, there are more than 950 plaques across London.
Read – Princess Charlotte's sweet note to Princess Diana
Why is late Princess Diana getting one?
On April 1, 2021, English Heritage declared that it would be honoring Princess Diana and five other women for reshaping the world. English Heritage's curatorial director Anna Eavis regarded Princess Diana as an inspiration and cultural icon.
She praised her works like raising awareness about landmines and homelessness and removing the taboo around illnesses like HIV, leprosy, and depression. Eavis said we should celebrate Princess Diana's 60th anniversary by erecting a plaque in honor of her work and influence.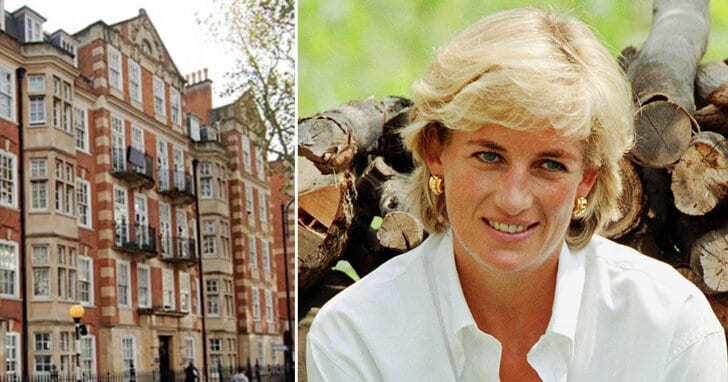 Apart from the late royal, Jean Muir, Ellen Craft, Caroline Norton, Dame Kathleen Lonsdale, and Helena Normanton will also receive plaques for their contributions to society. Eavis said this year, English Heritage is awarding twelve people, half of whom are women, promoting the "plaques for women" campaign. FYI, this campaign focuses on rectifying the gender imbalance in society.
Charles Spencer's reaction to Princess Diana's plaque
Princess Diana's younger brother and the 9th Earl Spencer, Charles Spencer, was overwhelmed after hearing the news. He took to Instagram to share some photos of the plaque with his fans and followers, accompanied by a sweet message. Explaining his excitement, he said that he's tickled pink. Recalling how happy Princess Diana was during her stay in the Coleherne Court, Spencer thanked the English Heritage for the lovely tribute. The first picture showed a person carving the wooden plaque, while the second one displayed how it would look in the future.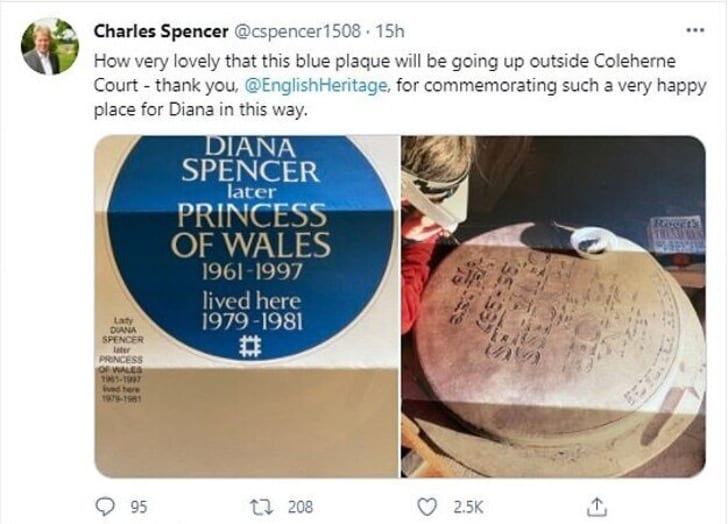 Once the plaque is complete, it will display late Princess Diana's name with her years of stay at the court.