30-year-old Australian actress and producer Margot Robbie, has been gracing our screens for over a decade now. Famous for appearing in films such as "Bombshell", "I, Tonya" and "Suicide Squad", the two-time Oscar-nominated star was highlighted as one of the highest-paid actresses worldwide in 2019. Her net worth, currently, amounts to an approximated haul of more than $23.5 million!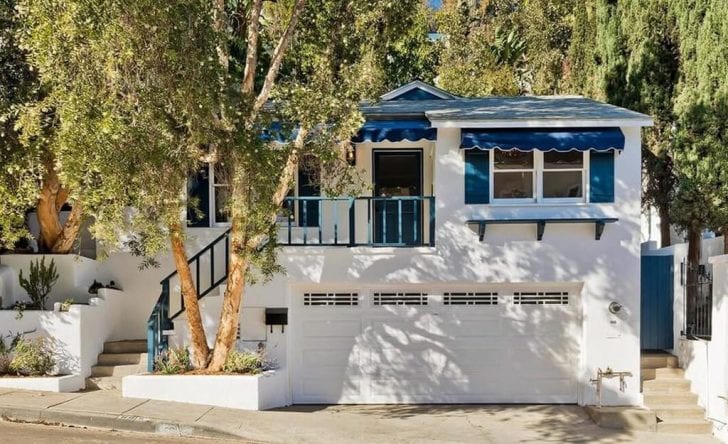 All The Tea
It appears as though the Australian actress is trying to thin her real estate portfolio on the stateside, as she has reportedly listed her bungalow, located in the Historic Hollywood Height of L.A. Robbie has asked $1.2 million for the property, which sits on less than a thousand square feet. She purchased the home nearly three years ago as an investment, paying $950,000 to the previous owner, Oscar-winning filmmaker, Dustin Lance Black.
Deets On the Property
Originally built in the 1950s, the house features a garage big enough to hold 2 cars. The exterior features matching awning and trims on the windows and doors.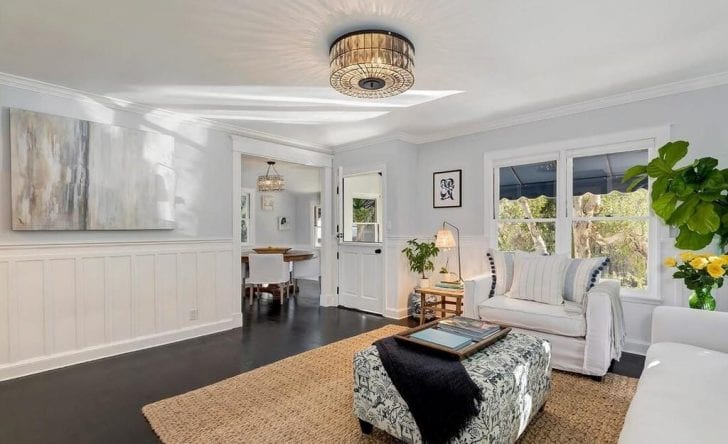 The house is no bigger than an apartment so unsurprisingly, the size of the bedrooms is average. It consists of 2 bedrooms and 1 bathroom that gives direct access to a simply planted and cleverly terraced backyard.
It was reported that while the house was under Robbie's ownership, she had it repainted entirely, both exterior and interior, got the hardwood floors refinished, and completely updated and renovated the galley kitchen, which now showcases sleek white tiles.
Despite being modestly sized, the property has quite airy spaces, whether it be the living room or kitchen.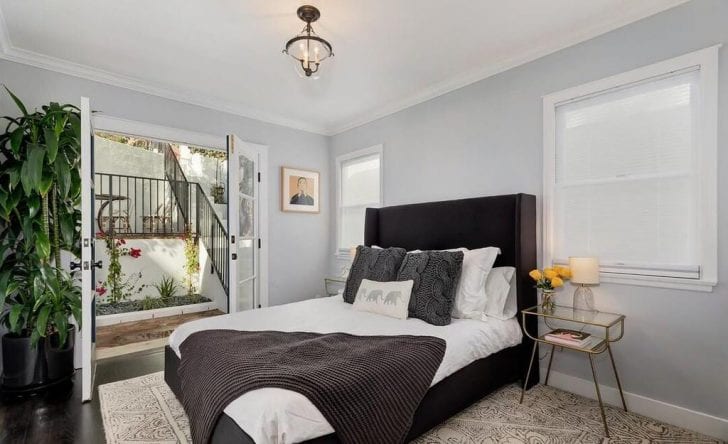 Robbie's Other Possessions 
It appears that Robbie never made this covenant house a primary residence, as according to Variety, she put it back on the market shortly after the purchase. Instead, Margot Robbie and her husband, Tom Akerley, reside in one of their two properties in two other high-end L.A. neighborhoods.
Back in 2017, the couple, who got married nearly four years ago, bought a transitional contemporary home that was then newly refurbished in the Tony Hancock Park neighborhood. They dropped a little bit over $2.7 million on this property. They purchased another property in 2019- a gated Venice Beach compound for which they paid $5 million in an off-market deal.