After almost two years of dating and a beautiful baby daughter, Hilary Duff is finally getting married to her musician boyfriend Matthew Koma.
Read on to sneak a peek of her gorgeous engagement ring. Warning: it's what dreams are made of.
Finally Getting Hitched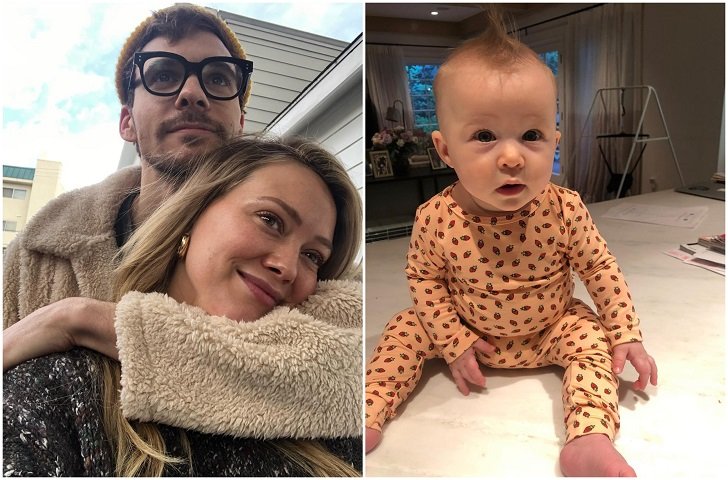 The former teen idol just announced the good news in an ecstatic post on her Instagram account. She accompanied her post with a photo of them and a glimpse of her new engagement ring. Not to be outdone, her beau also used the same photo for his personal post saying how he's finally engaged to his 'best friend'.
This news didn't really come as too much of a surprise as the couple has previously been quoted talking about their plans to get married. Duff and Koma first started dating each other in 2017. A year later, the 31-year-old actress announced that she was pregnant with Koma's child.
While, Banks Violet Bair, is the couple's first child, Duff has another kid, Luca Cruz, with her former hubby Mike Comrie. Luca is now seven years old. And looking at the actress' constant posts, it seems like her two boys, Luca and Koma, are getting along quite well. Duff even posted a photo of her four-piece family and called them her wolf pack.
Things weren't always this good between the two though. Duff has previously admitted that she and the musician were an on-again, off-again thing at first. In fact, she says that technically dated each other three times before finally getting serious.
The Ring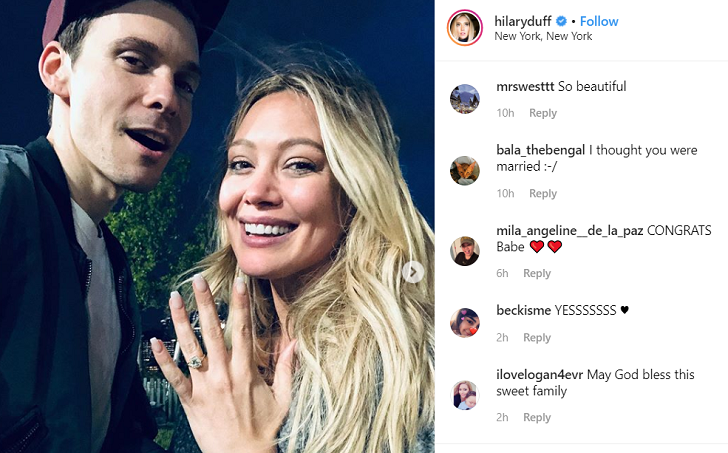 Of course, any celebrity engagement announcement isn't complete without talks about the engagement ring. According to experts from a jewelry company, Brilliant Earth, it appears to be that the mom of two is wearing a cushion cut diamond ring which has a platinum or white gold solitaire setting.
They also estimate that the ring's main stone weighs anywhere around three to four carats. Judging from these observations, the company pegs the ring's value to be within the $40,000 to $80,000 range.
Common Love For Music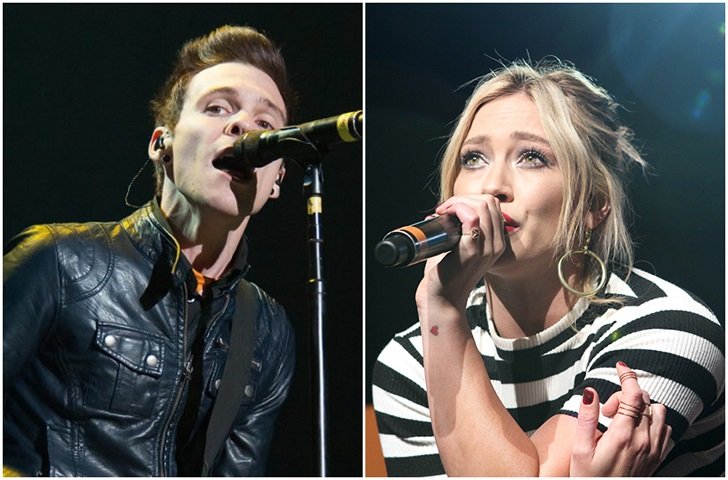 If you're a true Duff fan, then you probably already know that the duo are both musicians. Koma, born Matthew Bair, is known as a record producer and songwriter. In fact, his song portfolio is quite impressive having composed music for artists like Zedd. One of his Zedd songs, 'Clarity', has even been awarded a Grammy.
Meanwhile, Duff previously enjoyed a highly successful music career as a tween and teen idol. Her music has undergone many transformations starting from her beginnings with pop to hip hop to Europop-inspired.