As a billionaire, what can't you afford? Name anything in the universe and it's yours. Money ain't no thang when you have so much of it to dispose of without a worry.
The founder and CEO of both Tesla and SpaceX, Elon Musk, has enough coin to buy any lavish home in the world. Heck, he can even buy a couple of lavish homes across the world without even batting an eye. Instead, this multibillionaire decided the best residence for him is a tiny home in Boca Chica, Texas, worth $50,000.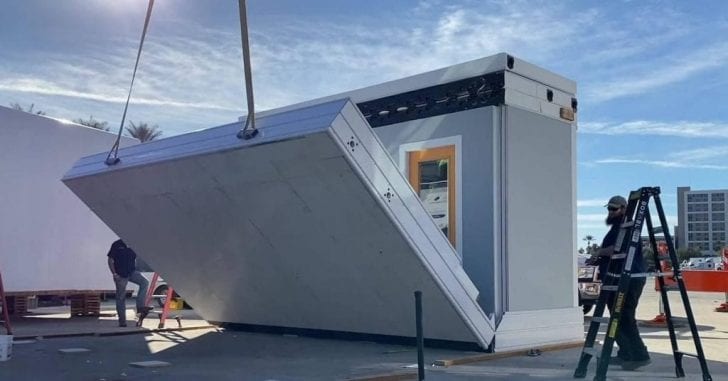 What's the Deal with Musk?
As per Forbes, Elon Musk currently boasts a net worth of $160.84 billion. News of his new residence came via a tweet (arguably Musk's most preferred channel of communication), which announced that the entrepreneur was "literally" living in a tiny home worth 50k that he rented out from SpaceX since it exists within his future city, Starbase's, boundaries. And, he thinks it's absolutely awesome!
New York Post was quick to jump on the news and revealed that the home is actually a prefabricated foldable home, a product of the housing startup company, Boxabl.
More on Boxabl
Co-founded by Galiano Tiramani and his father Paolo in 2017, the Las Vegas-based company manufactures compact homes that are easy to ship anywhere. The idea sprung after Paolo built a modular home that was difficult to ship due to it being oversize.
The solution, as we now know, was folding it to make transportation easier. Once they entered the experimentation phase, the father-son duo discovered the true potential of their product.
View this post on Instagram
Here's the Tiny Home
The 20×20 "boxable casita" that the SpaceX CEO lives in is only 375-square-feet in size. Set up in the manner of a studio apartment, it comes with a bedroom, living room, bathroom, and fully equipped kitchen. Don't forget that all these features exist within a foldable, transportable box.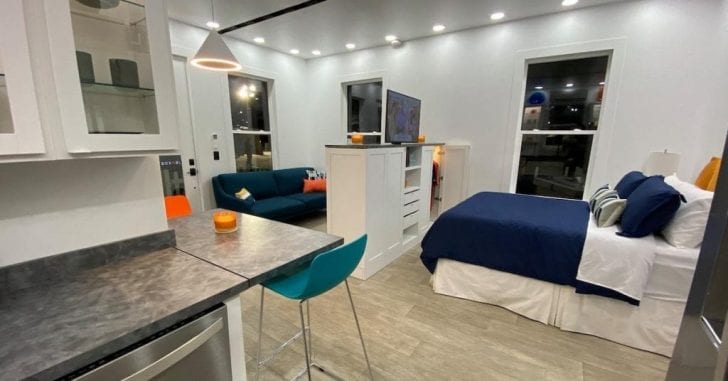 Wrapping It Up
It's been over a year since Musk announced that he would be letting go of all his physical possessions. This announcement was followed by a selling spree, which ended with the passage of his $37.5 million San Fransisco pad to a new owner.
According to Musk, the home needed a large family that could use the space. Before parting ways with it, he also mentioned that the home was a "special place".