With over a decade in the industry and tons of acting and modeling experience under her belt, Cara Delevigne is one of the most recognized and beloved faces in Hollywood today – and her delightfully eclectic personality only makes it easier to like her.
The supermodel is anything but boring, which is a trait she picked from her English socialite mother, Pandora. This amazingly colorful and unique personality translates into her taste in art and decor.
Don't believe us? Just take a look at her super weird yet amazing LA home.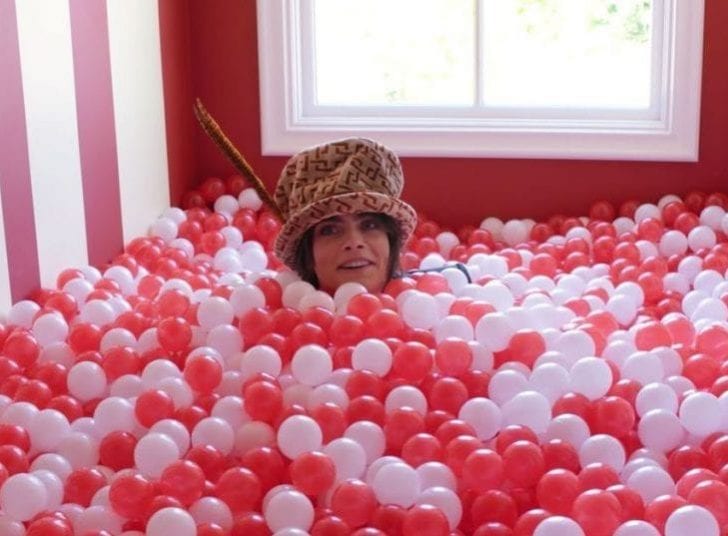 Some Juicy Deets
Entering the house, the first idea you'd get is Monte Carlo meets Saint-Tropez meets Cotswolds cottage meets Coney Island. Yes, we're serious, and yes, we're aware how all over the place it sounds – but somehow, Cara makes it work!
Built somewhat in an English-country style, the white-brick residence once belonged to the founders of the Vons supermarket chain, the Von der Ahe family. Living at the residence since 1941, the der Ahe's were known to be deeply religious and are rumored to have even hosted Pope John Paul II at the very same residence.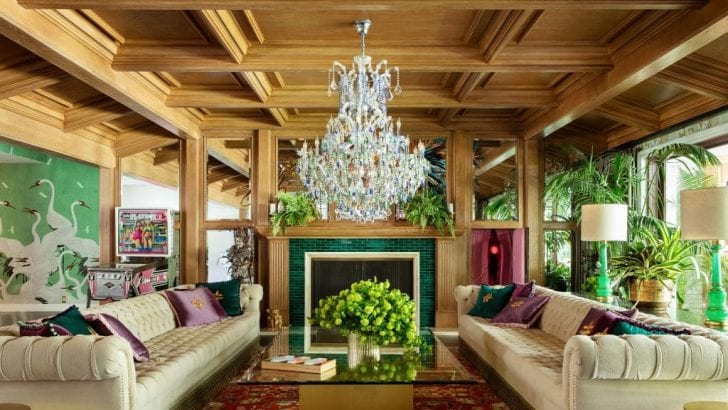 Enlisting special help from the founder of Line Architecture, Architect Nicolò Bini, the star transformed the modern and unimpressive property into her personal pleasure palace.
One of the most confusing parts about the renovation is that both of them thought it fitting to keep the previous owner's furniture, despite it being quite outdated. Bini mentions that the goth-glam quality of the pieces, the dark and moody vibe they gave off, and the excessive use of black fabric made some of them absolute keepers.
Apart from that, the architect brought in new elements to the home, such as a coffered ceiling in the living room, fresh paint, bespoke details, new upholstery treatments, and a few other additions here and there. Some elements were even transformed to match the ongoing aesthetic, such as the disco ball with colored lights added to the crystal chandelier in the living room.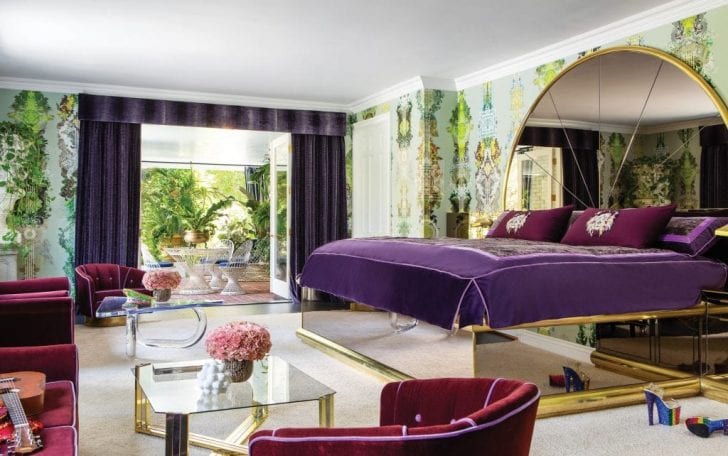 Different rooms around the house feature unique themes that perfectly represent the actor's likes, dislikes, style, and life. These include a Playboy Mansion-like room, a Beverly Hills hotel-like room, as well as a jungle decorated with what looks like a massive TV inside a gold bathtub, a Chanel surfboard, and a rule that all visitors must pick a silly hat from her assorted collection before entering.
Casa Cara is a perfect reflection of its owner, and that is what makes it so successful. From her humor to her naughtiness to her gorgeousness, the house covers it all!