Cindy Crawford and her husband, Rande Gerber, have been the talk of the town ever since they got married in 1998. Being on the cover of over a thousand magazines, and having been featured in many movies, Crawford was a total catch, even after her first marriage.
Gerber, with his modeling career behind him, had moved on to the business world at this point. Despite being in separate relationships of their own when they met, the chemistry was too strong to resist.
With 22 years of togetherness, two beautiful children, and countless divorce rumors, the power couple has shut down naysayers with their latest real estate move.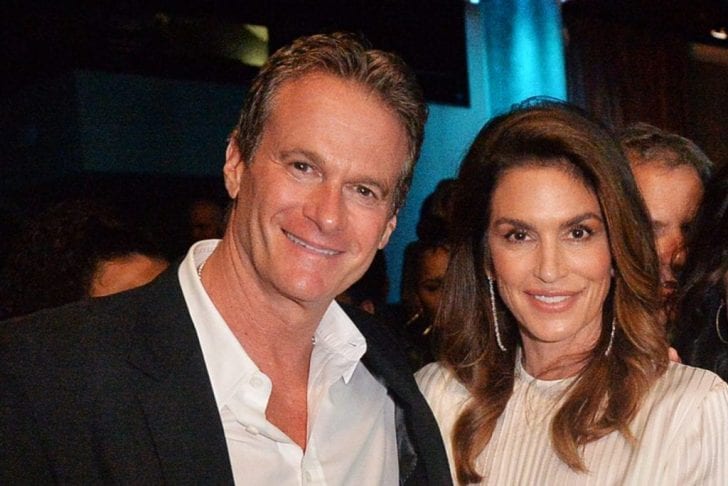 The Full Scoop
The duo paid a total of $9.6 million for a beautiful midcentury-modern house located in the stretch of Miami that has every celebrity's heart. The beautiful property sits on a lot that faces more than 100 feet of seawater.
The couple's most recent purchase has been reported a total of 9 months after they attempted to sell their Malibu home but failed, as news tells. The deal was closed at $6.2 million for the home but, the ongoing pandemic reportedly was the reason that the buyers decided to back out.
But, with a combined net worth of $800 million, this was hardly a setback.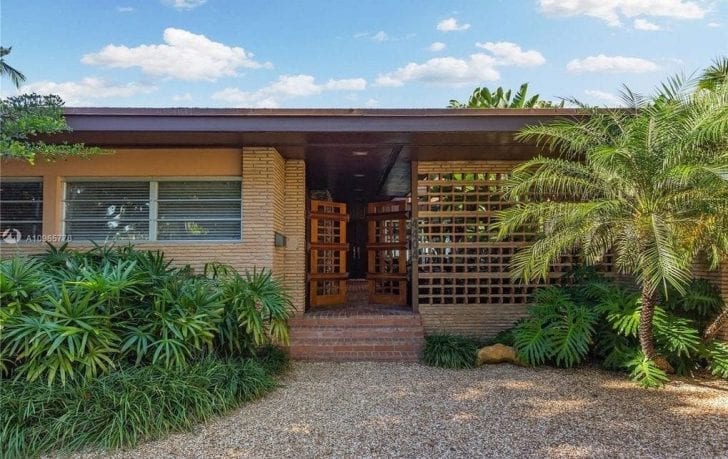 Inside the Aesthetically Pleasing Miami House
The 3,803-square-foot house contains a total of 5 bedrooms, 4 bathrooms, and a powder room.
The features that give it the title of being "aesthetically pleasing" are its exposed brick walls, wood-slat ceiling, and ceramic warm tiled floors. The ceramic tiles add a little bit of a classical vibe but, the up-to-date furniture equals it all out, pleasing any onlooker.
The main living areas boast complete floor-to-ceiling glass windows that can slide open, and leads to the breathtaking views of the backyard, with a pool that overlooks the bay. The house consists of high ceilings throughout.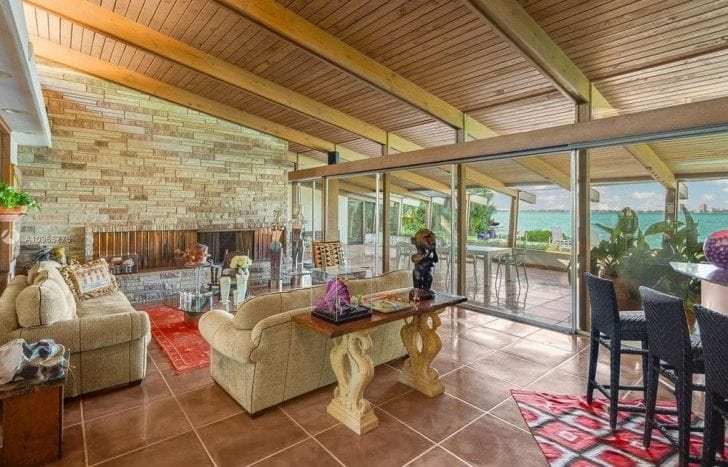 Spilling More Tea
It seems like Miami is the place to be if you're hot in Hollywood. Case in point, Crawford and Gerber, have saddled to be neighbors to quite some A-list people, two of whom are Josh Kushner and Karlie Kloss.
The couple recently moved to the same area, paying $23.5 million for an 8-bedroom property, which sits merely down the street.
Jared Kushner, Josh's brother, also lives close-by with his wife Ivanka Trump, just a 15-minute drive to the Billionaire Bunker, also known as Indian Creek Island. Another celebrity neighbor the duo might be seeing much of is billionaire Barry Sternlicht, the cofounder of Tory Burch.