The life of a celebrity is incomplete without gossip. And though celebs can call it a boon or a bane, for fans it's as essential as their daily meal. We as fans realize this, and that's why we never keep you waiting when it comes to spicy bits from the celeb world.
Now guess what! This time around we've got news about a well-known and loved face from the world of television and movies. Any guesses y'all? Well, we're talking about South African comedian and The Daily Show host, Trevor Noah.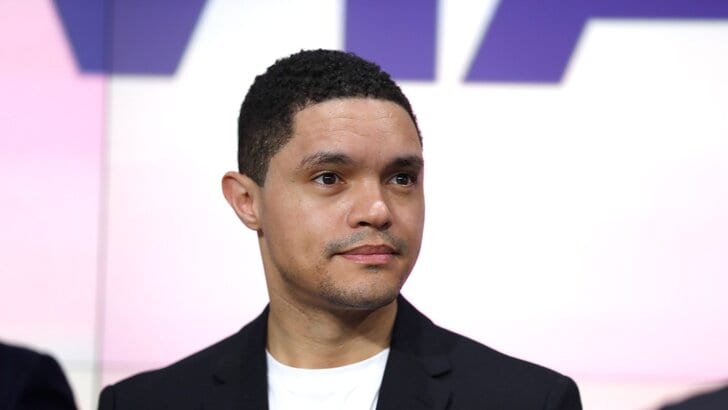 Looks like the handsome man has kick-started 2021 on a positive note by purchasing a new home! Yep, you heard it right. Noah has recently added a new Bel-Air mansion to his kitty for R420 million on December 30, 2020. Let's find out more, shall we?
Deets of the Deal
With the new mansion's purchase, Noah has also acquired some cool neighbors, including Jennifer Aniston, power couple Beyoncé and Jay Z, and (you're gonna love this!) none other than Elon Musk himself.
Noah bought the much-coveted property from Mark Rios, who'd designed and built this house for himself in 2014.
Taking a peek inside
Close friends reveal that Trevor Noah is quite a private person, and as such, it's only natural for him to buy this mansion which offers abundant privacy.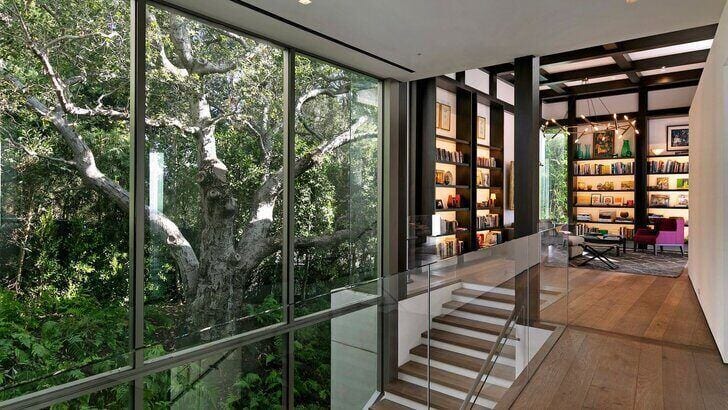 The mansion is spread over 11,000 square feet and consists of three floors. It's made out of 18 inch thick walls that shut off noise from outside.
The exterior has a boxy white design and looks as if white containers are placed one after another. The house is complemented with huge windows that provide lots of natural light, and the interior comprises of Japanese themed rooms made with heavy dark timbers.
The floors are equipped with several sliding doors that open to the outside and provide a beautiful view of the sloping backyard. The mansion also has an elevator that makes moving easier. It has six bedrooms, eight bathrooms, and three powder rooms.
Read – Look who's the host for 2021 Grammy's?
The master bedroom is equipped with a heated stone-floored bathroom and a walk-in wardrobe.
There's a huge library as well that's decorated with dark wood shelves and a towering ceiling. According to Rios's interview with Architectural Digest, the idea for furnishing the library came from his visit to Kyoto.
Apart from the library, the mansion has a rooftop area that's dedicated to entertainment.
It features bar seating along with a sofa placed near the fire pit. The mansion has many more attractions like an office, a huge wine cellar, an infinity pool, a game room, three-vehicle garages, a Cabana, a spa, and a steam room for some luxurious me time.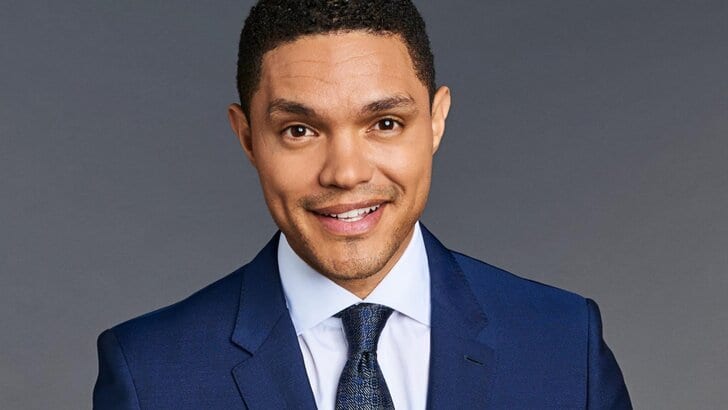 Read – What does Trevor Noah think of Donald Trump?
What other estates does Trevor Noah own?
Apart from the Japanese-inspired Bel-Air mansion, Noah owns a duplex Penthouse in New York, which he bought for $10 million.
The penthouse is located on the 17th & 18th floor of a building in Manhattan. Earlier, he owned another Bel-Air mansion, but he sold it in 2020 for $21 million.