Wanna know what happens when you give a four-year-old girl a tennis racket? Well, she grows up to become a tennis superstar!
If you follow tennis, you'd have guessed by now that we're talking about Serena Williams.
The star has been gaining limelight since childhood for her spectacular performance on the tennis court. But today, it's not her profession that's stirring up gossip. Rather, it's her Palm Beach House in the Sunshine State.
Read – Look what Serena William's daughter Olympia is up to?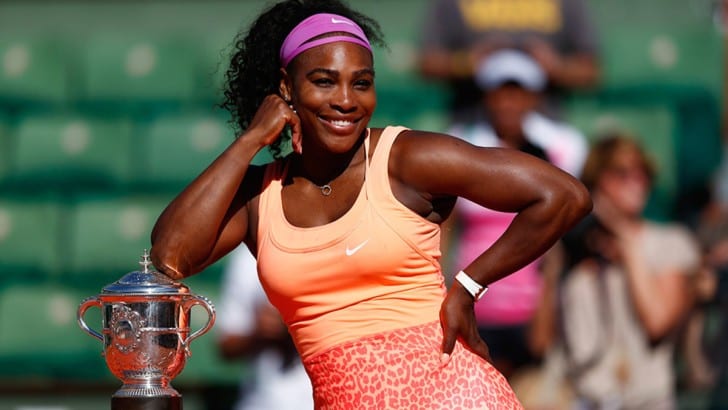 Deets of the deal                                                
23-time Grand Slam Singles title winner, Serena Williams, listed her home in Palm Beach Gardens for $2.995 million in 2020. But when it didn't grab much attention, she reduced the price of the house by quite a bit of margin.
According to property records, the house has finally been sold her $2.775 million. Serena had hired real estate agents Michael Leibowitz and Andrew Leibowitz of Leibowitz Realty Group to make this deal come through.
Let's take a look inside the house
The Georgian-styled mansion was built in 2015 and sits over 1.25 acres of land. Williams had originally paid $2.5 million to purchase this beach house. It's located in a quiet area inside a gated Steeplechase community. The two-storied house is painted baby blue and spreads over 5,600 square feet. It features five bedrooms and five bathrooms, including a huge master suite.
Apart from the above amenities, the mansion has a spa, an infinity swimming pool, and a gourmet kitchen, built near the center island. The pool and spa are surrounded by stone terracing and lead towards the lawns. The lawn is steep and is densely populated with small shrubs. Its steepness makes it roll down to the edge of the gloomy canal.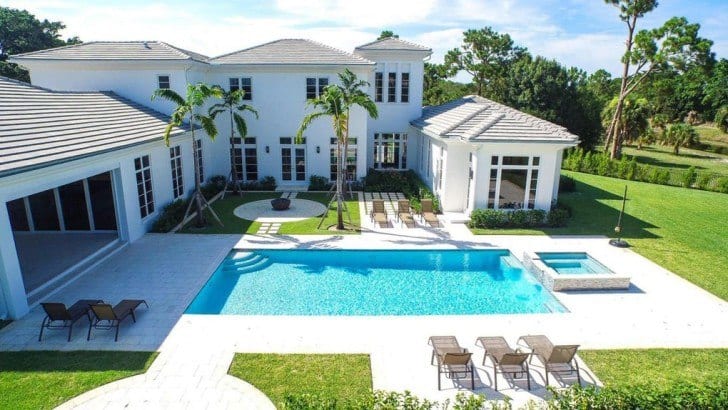 This isn't the only house that William owns in the Sunshine State. Earlier in 2019, Williams had sold another Palm Beach Gardens home, which she co-owned with Venus Williams, her sister. This house was bought by the sisters in 1998 and sat over one acre of land. The duo sold the house for $2.3 million after spending a couple of years in it.
What is Serena up to currently?
Even though Williams has no matches lined up in January 2021, she's still getting a lot of media coverage. In September 2020, she participated in the French Open, but sadly had to withdraw from the championship after getting an Achilles injury. Right now, she's training at her Palm Beach House.
Read – What does Raffaella Reggi think of Serena Williams?
Currently, Serena is staying at one of her Palm Beach Houses with her husband and daughter.
But recently, she garnered a lot of media attention when Ion Tiriac, a former tennis player, commented on her age and fitness by saying that she should retire. This caused a lot of stir among the media and the fans. We, for one, want to see her play much more.