Wouldn't it feel amazing to wake up every morning and have a look at your favorite celebrity strolling around the neighborhood or sipping coffee on their balcony? After all, who doesn't want to know what these A-listers do in their spare time! 
Well, it seems that some lucky fans have a golden chance to become Rihanna's neighbors or even renters. Yep, you read that right!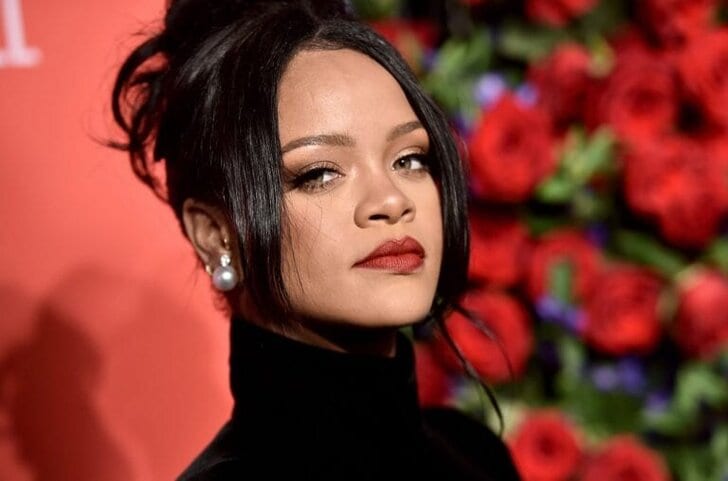 Recently, the fashion icon has rented out one of her five multimillion-dollar homes in Los Angeles for an asking price of $80,000 a month. TBH, to a true fan, that's nothing. But the question is, are you that fan? Do you want to call Rihanna, your landlord? 
Well, why don't you decide after taking a tour of the house?
Let's get started with a bit of history!
The Coldwater Canyon estate that's been put up for rent dates back to the 1930s. It was purchased by Rihanna last year for $13.8 million. Before her, the mansion belonged to novelist Mary Sheldon, the daughter of writer Sidney Sheldon.
In 2016, Sheldon sold the house for $4.3 million to entrepreneur Daniel Starr who demolished and rebuilt it from scratch. When Starr didn't find the dwelling perfect for himself, he listed it on the market, and that's when Rihanna acquired it.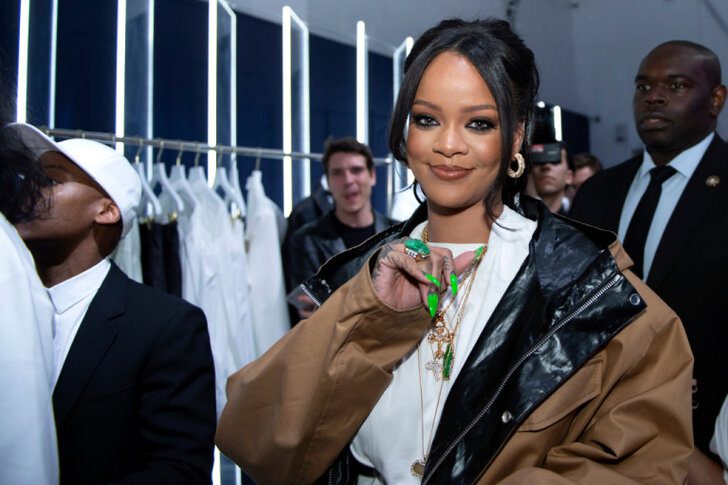 A look at the property
Spread over 7600 sq. ft., the house has five bedrooms and seven bathrooms. It's hidden behind tall hedges and gates and provides ample privacy and security to the owner. It starts with a long driveaway and leads towards a detached two-car garage. From there, a short walk will take you to a set of curved stairs that mark the beginning of black and white beauty. 
The first thing that'll stun you is the premises' modern yet traditional interior. Later, when you walk through the foyer, you'll be mesmerized by the open floor plan setup complemented with French white oak hardwood floors. The setting will provide you enough space to move freely without bumping into things. 
Moving on to the main level, it will provide you with a modern kitchen, a walk-in bar, a large living room equipped with a fireplace, and a glass sliding door. The floor-to-ceiling glass door will take you to a relaxing outdoor space that incorporates a pool, spa, cabana, and fire pit lounge area.
The bar would be easily accessible from anywhere, whether you're in the intimate family room, library space, or lounge. The gourmet marble-clad kitchen will give you two islands, top-notch appliances, and a breakfast hall.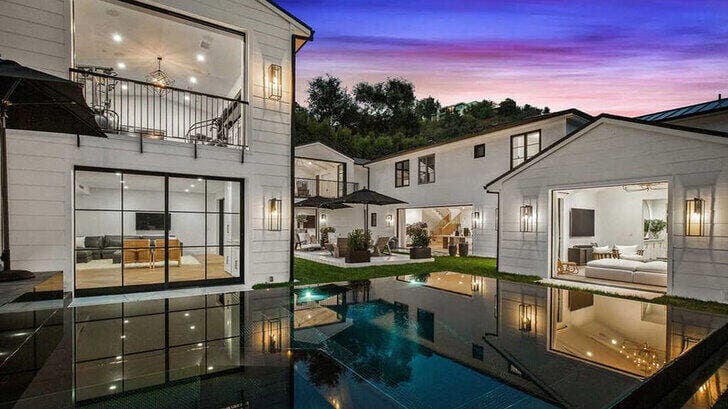 Upstairs you will find a master bedroom with an outdoor sitting area, a walk-in closet, and a spa-like attached bathroom. During your stay, you'll even have access to a gym, a media room, and a guesthouse. 
So, what do you think? Are you interested in renting this house?