Sometimes, it takes a while to understand that we're better off without something than with it. Luckily for Oprah Winfrey, that phase lasted only three years!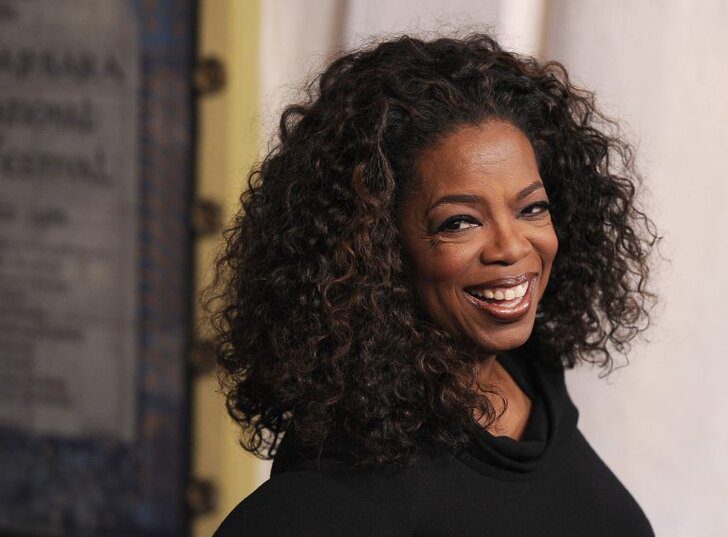 Recently, media mogul Oprah Winfrey sold her Washington State home for $14 million. The talk show host cum actress made a profit of nearly $6 million on the 43-acre estate, which she first listed in 2019. 
Fun facts about Oprah's ex-abode
When Winfrey bought this house, she didn't even personally visit the place. And mind you, that was before the virus wreaked havoc! She just gave away the money, and the deal was closed. However, within a year, she realized that she wouldn't be able to make the most of this property, so in 2019, she listed it for $12 million. At the time, unfortunately, she didn't receive any response from buyers. But then in 2021 when she was planning to sell the property, an interested buyer heard of the place and contacted her fitness guru cum property manager, Bob Greene. And just like that the property was sold. Cha-ching!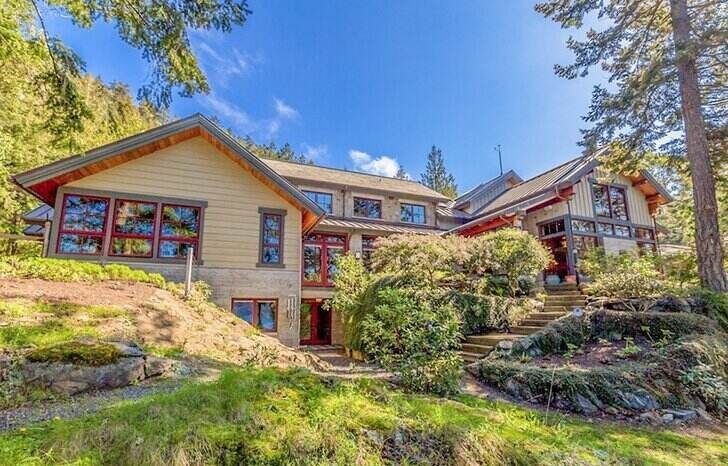 A peek inside the house
The property includes two waterfront parcels and a 3000 feet long west-facing shoreline. The main house sits over a 7,303 sq. ft. area and features four bedrooms and three-and-a-half bathrooms. It boasts a copper and slate roof on top and a rustic wooden interior finish. With lots of space and huge rooms, it's a perfect place for large gatherings, and the living area itself is an example of that. It comes with a stone-faced fireplace, a vintage yet modern kitchen, and a dining room, all in one place. The kitchen boasts a wood-fired pizza oven and a gigantic countertop, while the dining room offers enough space for big family meals. The residence also consists of a game room, a ground-level home office with 24*7 broadband connection, a small library with floor-to-ceiling bookshelves, a wine cellar, and a tasting room.
At a little distance, the estate flaunts a 2,948 sq. ft. guesthouse with four bedrooms and three bathrooms overlooking the nearby private beach. Going by the original listing, the property also incorporates a beautiful garden, long hiking trails, a sauna, a stream, and a pond.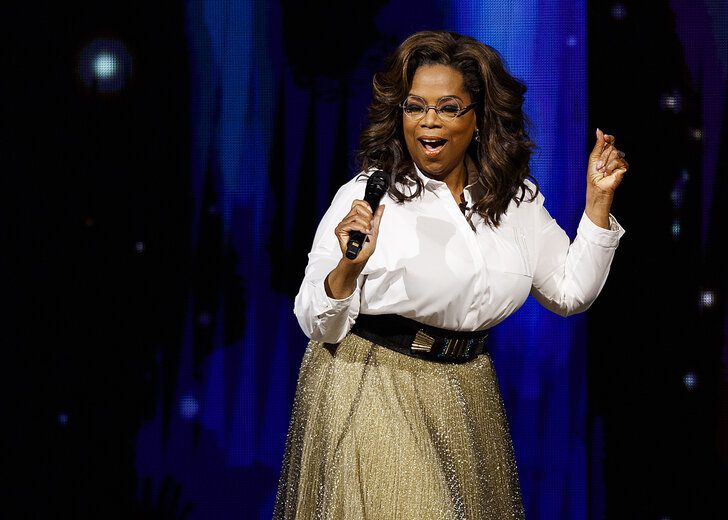 Winfrey's other dwellings
With a net worth of nearly $3.5 billion, Winfrey has got quite a few properties to her name. She owns around eight houses in the U.S. alone. Her properties spread across Montecito, Maui, and Telluride. The list of her ownings would have been much taller had she not sold her Windy City home for $4.625 million or her penthouse in Atlanta for $1.8 million.