They don't say opposites attract for no reason!
Who would have thought that one day a country singer would fall in love with a pop star, and someday they would get married.
But that's how life is – full of unexpected things. If you follow the celeb world, we hope you know by now that we're talking about Blake Shelton and Gwen Stefani!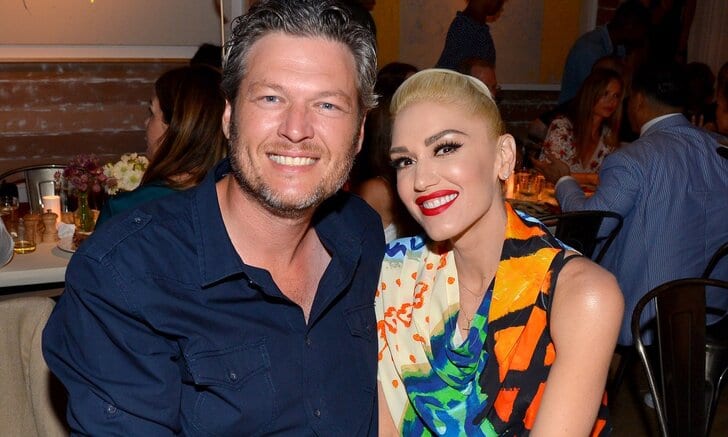 On July 3, 2021, when the United States was prepping for its 245th anniversary, Blake Shelton and Gwen Stefani said the two magical words at Shelton's 1,300-plus-acre Oklahoma ranch.
Yes, you're guessing it right! It's the same ranch the couple built, especially with the aim to serve as their wedding venue and kept hidden for a long time. Well, thanks to some aerial shots and pictures posted by the designers, their estate is no longer a mystery.
A quick look at Gwake's country house
Going by the aerial shots, the all-white multi-story property, which sits in front of a paparazzi-free lake, has a metal roof, four chimneys, a gigantic front porch, and manicured gardens. It also has a two-story stone garage, a terraced garden, three covered patio areas, and a pool with a Baja shelf.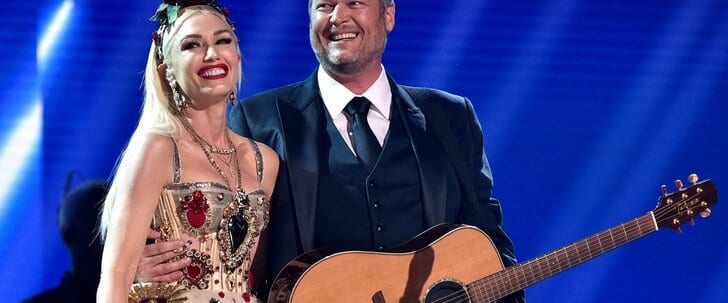 Don't believe in those pictures? Why don't you clear your doubts by looking at interior designer Martyn Lawrence Bullard and Blume Architecture's Instagram posts? On May 26, 2021, Bullard shared a photo of himself sitting in a telehandler in front of a white-colored house.
Surprisingly, the abode in his background had a similar porch to the one seen in the aerial photos. This wasn't the first time the designer posted a picture of Gwake's property.
On May 20, 2021, he shared a photo of a bunk bed with dinosaur wallpaper. And in no time, people understood that the room was for one of Stefani's boys. Days later, on July 1, 2021, Blume Architecture, a Dallas-based designing firm, also posted a photo of Gwake's countryside mansion.
It focused on the couple's huge swimming pool and captioned the picture "Summer sunset at a special ranch." Before them, the couple also shared some images of their dining room and living room at the Ten Point Ranch. They even gave a glimpse of their private chapel where they were pronounced husband and wife by The Voice host Carson Daly.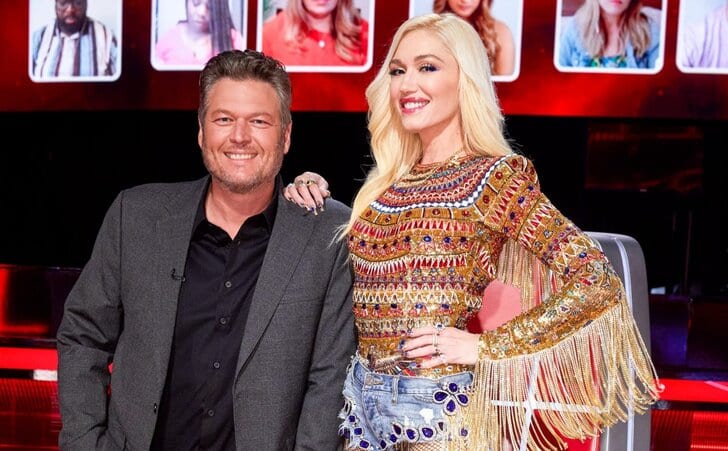 How did Gwake meet?
Stefani and Shelton first met on the sets of The Voice in April 2014. At the time, both were married. But soon, complications escalated in Shelton's marriage, and he divorced Miranda Lambert in July 2015.
A month later, Stefani also ended her 13-year marriage with Gavin Rossdale and officially became single. In November 2015, Gwake broke the news that they were dating each other, and fans couldn't stop talking. The couple stayed together for almost six years before tying the knot this July.