Though everyone has their own quirks, there's one thing common among celebrities from the movie and sports world – the lifestyle! The luxury cars, glamorous outfits, and deluxe mansions these popular people use as a way of life are enough to inspire awe and a bit of jealousy in most of us. But more than that, it makes for good entertainment!
On that note, let's take a look at what basketball star player LeBron James recently made headlines for. James recently bought a beautiful estate in Beverly Hills that's become the talk of the town.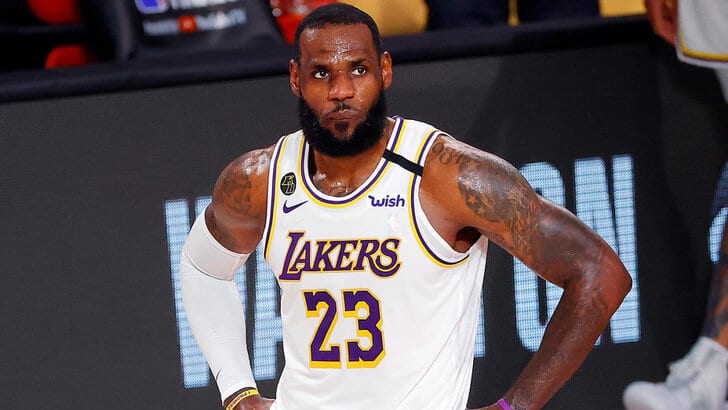 Read – Interesting Facts about LeBron James
According to reports, the LA Lakers player always wanted to purchase this estate and looks like his wish has been granted. The Mediterranean-style mansion is now under his ownership, and if reports are to be believed, he had to dish out a good 36.8 million dollars for it! Whoa, that's a lot of money!
Well, why don't we take a tour of the property and find out what's so great about it?
Let's get started with a bit of history
Built in 1930, the house was initially owned by another Hollywood star, but later, Howard Hughes's venture RKO pictures took over its ownership. Post that, Hollywood legend Katherine Hepburn rented the estate, and then finally, it found its way to its previous owner, The Young and the Restless star, late Lee Philip Bell. So technically, it was Bell who passed the property's possession to James. Now that's what we call an interesting trail of ownership!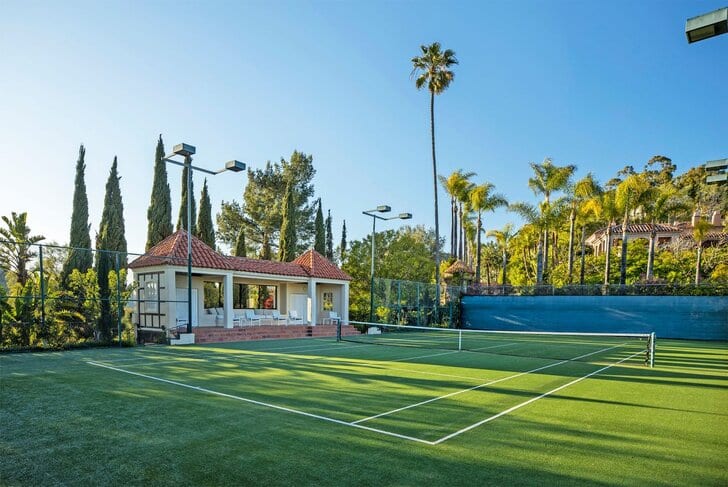 A peek inside…
We're not quite sure why the price of this property increased drastically, but Variety suggests that during her residence here, Bell upgraded this property by installing a lot of landscaping. The 2.5-acre plot has a guest house and the main house in addition to a pool and a tennis court. And the beautiful driveway leading to a motor court and fountain will steal your heart.
And that's not the only fountain at this place; there are two more – one in the outdoor courtyard and the other inside the dining room. The skylight on these fountains adds different colors to it.
Stepping inside the living room, the most beautiful thing here is the glass doors that open up to a patio allowing you a complete view of the city. The expressive structure, classy interiors, and fabulous décor of the mansion are simply breathtaking.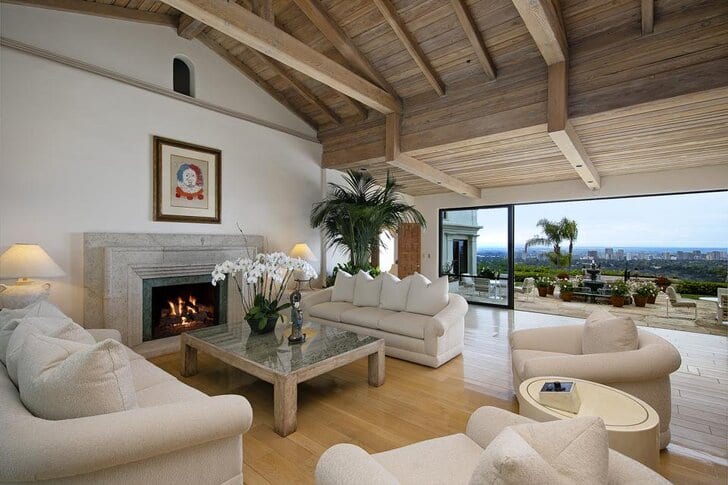 James has other properties to his name too
Like several other celebs, LeBron James isn't satisfied with just one property in his kitty. A slightly dated report from LA Times suggested that the athlete bought another house for 21 million dollars in Brentwood, and then another one for 23 million dollars just near his primary residence.
Read – Mind-Blowing Mansion of Celebrities
James' latest Instagram activity suggests that he had an exciting workout session at his new Beverly Hills' home. Well, this simply tells us that the player has accepted the mansion as his new nest.