We've all known actor-musician Hillary Duff, the girl who became a teenage sensation for her role as Lizzie McGuire. Through television and movies, Duff has always maintained her celebrity persona, and she's as interesting in her real life as she is on-screen.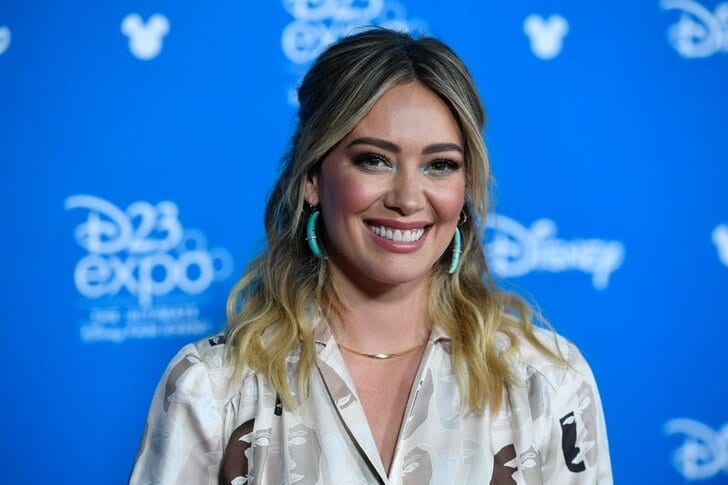 Talking about interesting, today we're here to give you a peek into a particularly fascinating part of Duff's life. We're talking about here an astounding new home that's become the talk of the town!
Join us as we take a peek inside.
A tour inside the beautiful house
Hillary Duff, who previously called Los Angeles home, recently remodeled her Beverly Hills house to create a balance between design and comfort. One look at the place and you know someone has paid real attention to details. From the choice of color to the selection of vintage furniture, everything inside this mansion is a delight to see. And being a mum herself, she's ensured the place is kid-friendly too.
One thing that's sure to catch your eye is the color combination of the kitchen tiles. Reflecting the true uniqueness of her personality, Duff has picked vibrant and playful tiles over plain and boring shades. The dining area is more of a family place where her children can do their homework and she can conduct her occasional meetings. According to Duff, this is where she most enjoys hosting here friends.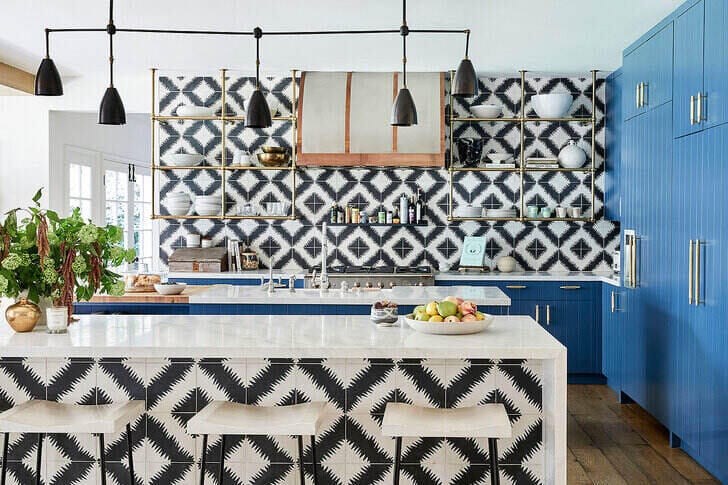 At several places in the house, you'll find splashes of creativity and style bringing the entire setting alive. From a vintage Belgian chair in the dining space to the Lindsey Adelman studio calendar, everything in this house is hand-picked.
Read – Photos from Some of the best Celebrity Kitchens
And you dare not forget the closet! It's a celeb wardrobe for crying out loud. It's got to be gorgeous, right?
Hillary Duff's closet is what dreams are made of. It's meticulously organized with clothes in one place and bags in another. And her dress and accessory collection is to die for!
The house's pool area is another place of interest. Designed by Craig William, the area sports grey tiles and water slides which add to its beauty. Duff says her kids are crazy about it and have fun jumping off the sides. The fact that that almost gives her a heart attack is a totally different matter!
Not to forget, there's a chicken coop in the backyard (yes, you read that right!). It was a Mother's Day gift to her from her dearest husband. Duff also has two dogs, a lizard, and some fish as pets.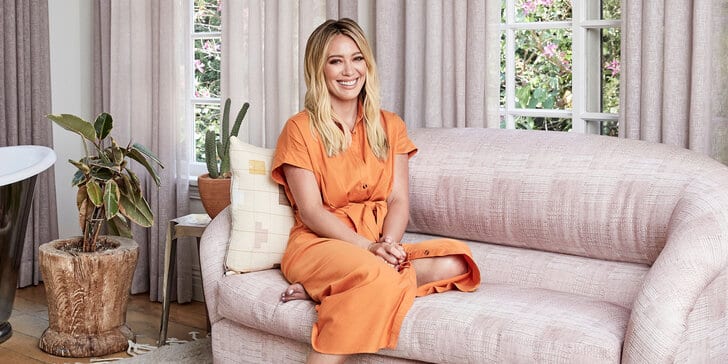 Read – Best Celebrity Home Decors
What Hillary Duff is doing in this pandemic?
Recently, Duff's husband Mathew Koma took to Instagram showing his new ink with Hillary's name in cursive. To this, Duff reacted, saying that now Mathew is stuck with him forever. Aww! Hilary says some days are better than others when it comes to staying at home, and she absolutely loves them!