Haven't we all at some point looked at a luxurious house in a movie and wished we could live in a similar one?
The abodes featured in popular movies are usually sets created temporarily for the purpose or dedicated properties which are meant to be used solely for shooting scenes. That's why you might have seen similar-looking homes in some of the most popular films.
In fact, movie fanatics often immediately recognize a house or apartment if it has appeared in their favorite flick! Well, if that's true, then this dwelling in Pasadena, California, wouldn't be uncommon for them.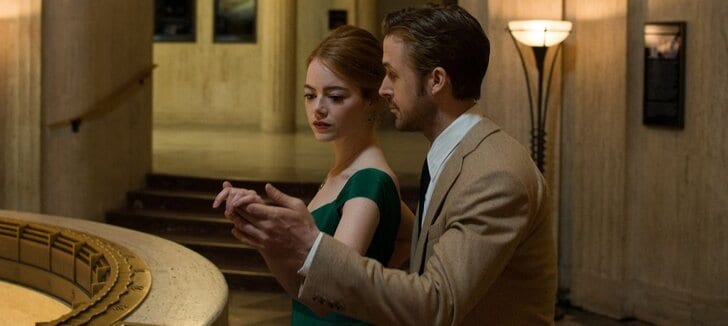 On April 16, 2021, a Tudor-style mansion, which was featured in the 2016 musical rom-com La La Land during Laura and Harry's garden engagement party, hit the market for $8.495 million. The mansion, which has a rather long cinematic history, was listed by brokerage firm Compass's agents Sally Forster Jones and Joshua Smith.
Stick with us to discover the dwelling's history and other interesting deets.
A quick flashback
Built by architects Garrett Van Pelt and Sylvanus Boardman Marson, the house dates back to the 1920s. It first appeared in the American crime drama TV series Columbo and came to light with the 1988 film Beaches. In 2007, the property featured in the series Mad Men and then in the 2009 series Parks and Recreation before serving as a backdrop in La La Land. As per records, the home once belonged to the late Anheuser-Busch heiress, Carlota Busch Webster. In January 2021, after her death at the age of 93, the house was donated to the trust.
A peek inside the property
Divided into three units – a 7500 sq. ft. main home, a small guest house, and a private garage – the property flaunts eight bedrooms and four bathrooms. It has an exterior made of stucco, wood, and brick with beautifully complementing square-paned windows, which allow ample ventilation. The main house features several designs from the "2017 Pasadena Showcase House for the Arts," when it served as a backdrop for the exhibition.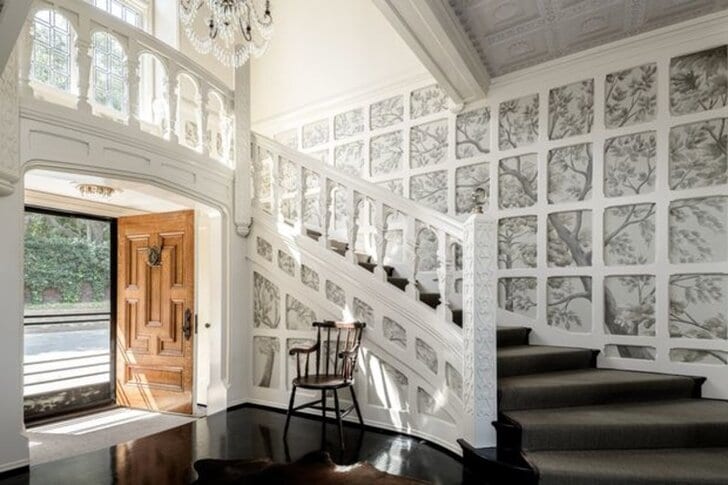 It begins with a large hallway with arched ceilings, and an extraordinary mural that covers all the hallway walls and extends up to the staircase. The traditional side of the house displays wainscoting and stained glass, while the modern side boasts a gold chandelier in a bedroom and large floor-to-ceiling windows in the living area.
The best part is the outdoor area which comprises approximately two acres of land for relaxing. It includes lawns, towering trees, lush gardens, a stunning pool, and a courtyard with lots of seating spaces.
Other houses which appeared in movies and TV shows
Countless residences have appeared in films and TV series over the years, and some of them have become quite familiar.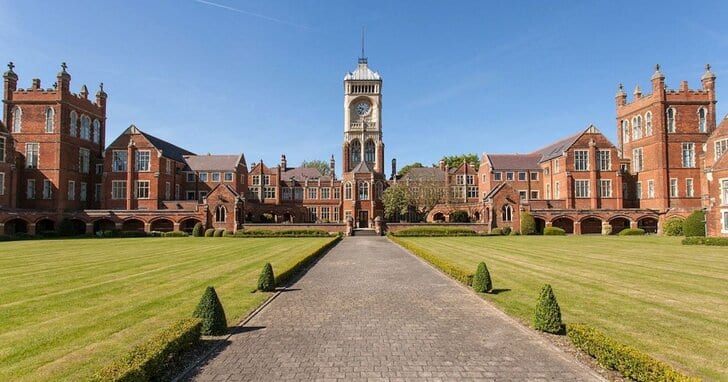 If you're a Bird Box (2018) fan, you can visit Sandra Bullock's onscreen home in Los Angeles. Remember Harry Potter's house in The Sorcerer's Stone? Well, fans in the UK can take a tour of it firsthand! And of course, who can forget Cullen's home from Twilight? Located in New Quimby St, Portland, the house is still a masterpiece and open for tours.