Morning tea is tasteless without bits of gossip. So to enhance your tea-time experience, we have some exciting celebrity news for you.
Former New England Patriots member and current Tampa Bay Buccaneers quarterback, Tom Brady and wife Gisele Bündchen have sold their Massachusetts home. As per Boston Globe's records, the sale took place on Christmas Eve at a confidential price.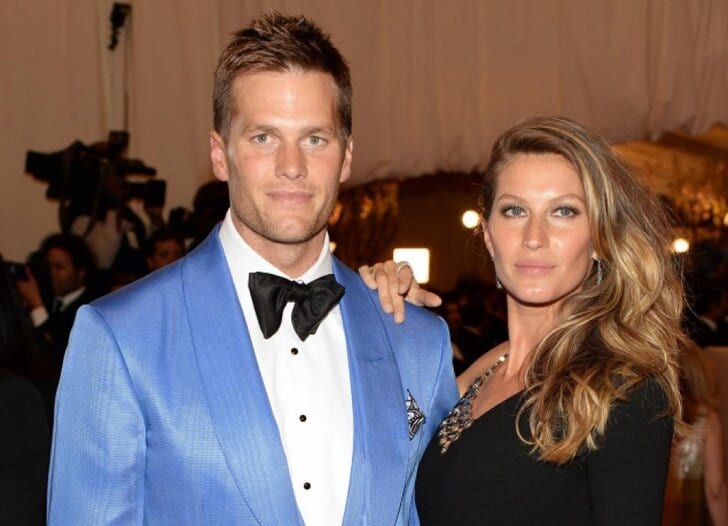 Just for your knowledge, the sale wasn't sudden. The couple had listed the estate in August 2019 for $39.5 million. In March 2020, the price was reduced to $33.9 million, and as per the Globe's intuition, the final sale price is supposed to be around $32.5 million.
Well, why don't we take a tour to learn more about the property!
Let's get started with a bit of history
Located at 112 Woodland Road in the Boston suburb of Brookline, the house was originally designed by Richard Landry of Landry Design Group in 2015. It sits over five acres of land and provides viewers with mesmerizing views and plenty of privacy.
You'd be surprised to know that this is not the first time Richard Landry has designed a house for Brady and Bündchen. He's also worked on their Los Angeles mansion. 
Deets of the deal
Despite an undisclosed sale price, we managed to get some information about the buyer. According to Boston Globe's land records, the transaction took place between 3DDB Brookline LLC and James Kittler. Even though Kitler's name has been attached to the sale, people find it difficult to believe that he's the actual buyer. FYI, James Kitler is a trustee of JDJ Family Office Services, and 3DDB Brookline LLC is a company close to Brady.
Read – Take a look at Tom's funny side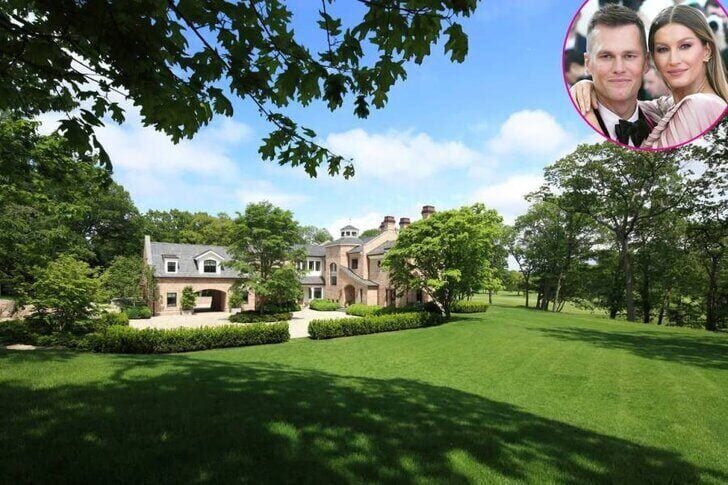 A peek inside the property
The couple's former Massachusetts home is spread over an area of 9,716 square feet. The two-storied house consists of five bedrooms, a dining room, a living room, a family room, a home office, and a chef's eat-in kitchen. The lower level features a recording room, playroom, wine room, a gym, and a spa, while the upper level features bedrooms, including the main suite, and can be accessed using a stairwell. The outdoor amenities include a large swimming pool, a sun deck, and a guesthouse that includes a sleeping loft and a yoga studio. 
While describing her house to Vogue magazine in 2018, Bündchen compared her guesthouse to a sanctuary where she relaxes and pampers herself. Regardless of having undeniable luxuries, Bündchen told Vogue that she doesn't prefer staying at Massachusetts Estate. She further explained that her Brazilian ethnicity pulls her towards sunny places and said she would love to live in a hut in the middle of a forest.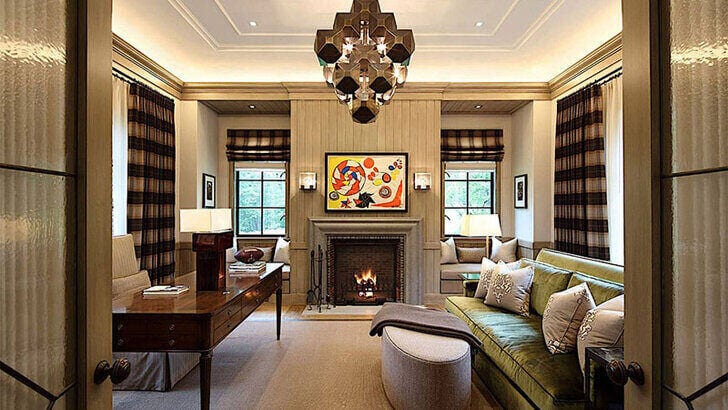 Read –Take a look at Tom Brady's spectacular performance
What's the couple up to nowadays?
Currently, the couple is moving to their new Florida Estate. Purchased in December 2020, the new residence is an ultra-exclusive Indian Creek Island, and the couple had to pay a handsome sum of $17 million to buy this property.