Alexander Wang, aged 36, has been under the spotlight ever since he created his namesake fashion brand back in 2005. Wang was the creative director at Balenciaga and happened to be most famous for his black and urban-inspired designs.
Over the last 15 years, Wang has created an empire for himself with his unique fashion taste and symbolic pieces that leave fans awe-inspired.
All The Tea! 
In a recent power move, Wang has now acquired a sleek Westchester County home under his ownership. He bought the midcentury modern pavilion-style home paying $1.85 million for it, which is a whole $100,000 more than the house's asking price- something we see ever so rarely in the real estate world. The listing of the property was held along with Angela Kessel at Houlihan Lawrence.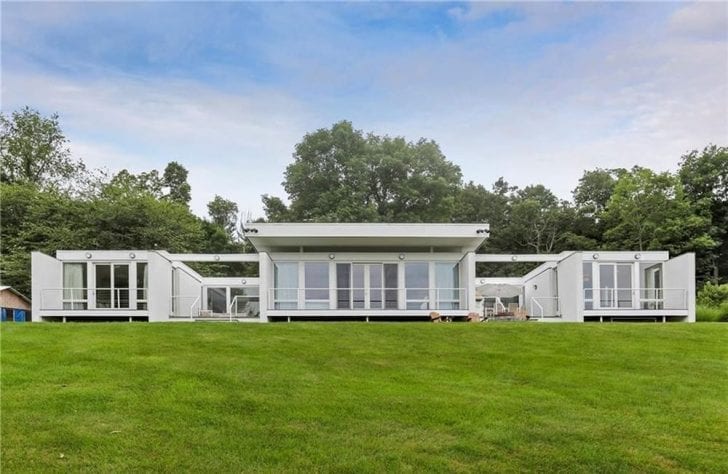 All About the House!
The main house sits on 2,692-square-feet and is divided into 3 wings. Each wing contains its very own bedroom and bathroom, all boasting floor-to-ceiling windows that give a beautiful view of the great sweep of lawn.
The all-white kitchen is full of large windows that let in a bunch of sunlight to brighten up the whole area, including the spacious combination of the family room and dining room that it opens up to. Two guestrooms are located towards the front of the house. The walls that border the long driveway are made out of rustic stacked stone, and past it is a roomy 2-car garage.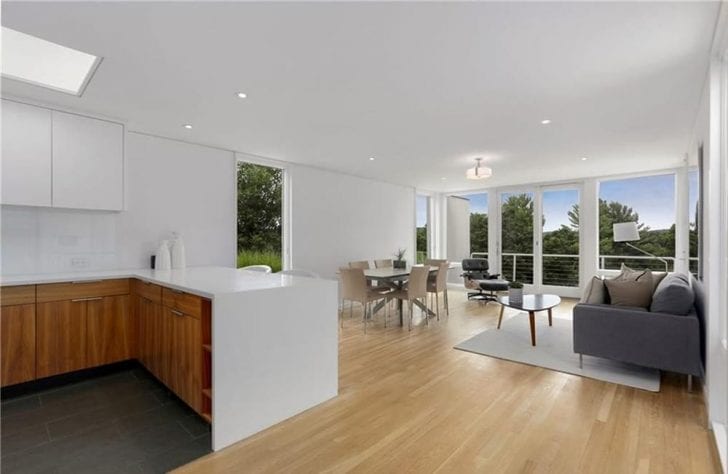 Overtop the garage, there is an art studio as well as a detached office. There is a unique but amazing, tear-drop shaped pool in the backyard, which is placed a little bit off to the side where stands a classic picket fence and lots of luxuriant planting.
Fun Fact
WowHaus reported in 2013 that the 5-acre property was designed back in 1960 by two Bauhaus-trained architects, who remain unnamed to this day. It is also reported that the ultra-modern residence, which contains a cool Japanese Garden on the entryway, has only needed the slightest bit of upgrading ever since it was built 60 years ago. Talk about sturdy construction.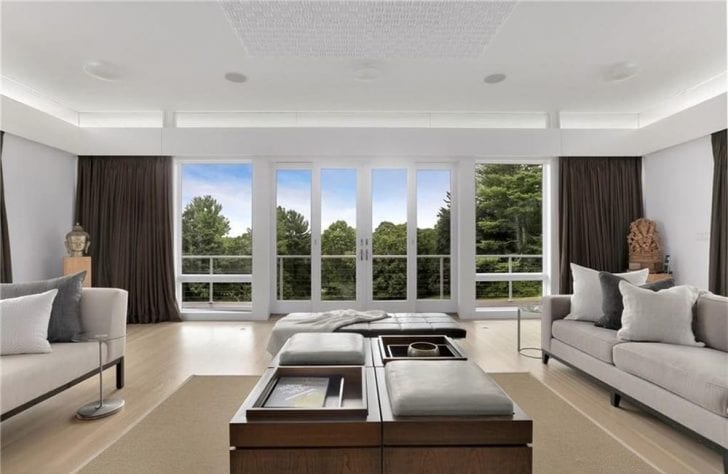 Will Wang be Moving in Immediately?
Evidently, the answer is no.
The award-winning designer has reported that his home will be sort of a getaway from his main accommodation located in the heart of Manhattan. His West-Chelsea apartment is full of art and chic design, overlooking the Hudson River. It was a collaborated design between him and Ryan Korban, the infamous interior designer.