Paul Simon is a 79-year-old Grammy Award-winning singer, musician, actor, and songwriter known best for being one half of the 60s American folk-rock duo Simon & Garfunkel.
In the latest news on the musician, we hear that Simon has just lowered the asking price for his sprawling estate in Connecticut. The mansion was previously on the market for $13.9 million, and now, sitting on the market for a year, the price has been reduced by a total of $2 million. As Simon originally purchased the property for a hefty price tag of $16.5 million, he will still face quite a bit of a loss despite the final sale price.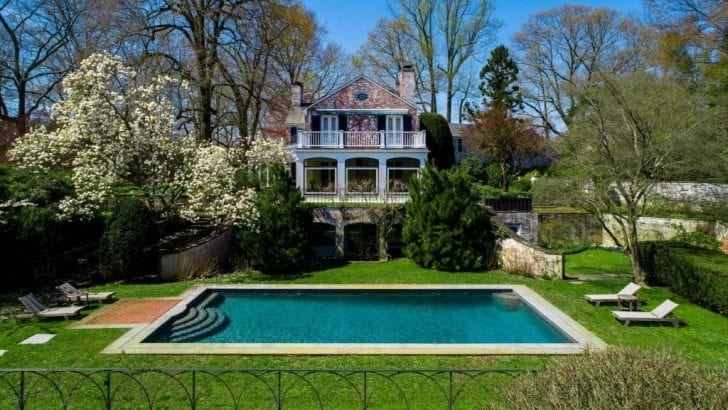 Where Is It Located?
The 32-acre brick-home was built back in 1938 and is located at 82 Brookwood Lane, in New Canaan. It is about an hour-long train ride from Manhattan. Simon purchased the house back in 2002 with his wife Edie Brickell, a songwriter and singer. They raised their three children in their long-term home, within the surrounding walls of the property.
More On the House!
The entire property consists of an 8,500-square-foot main house, inside which sits a total of 6 bedrooms, 8 full bathrooms, 3 powder rooms, and a guest house. The rest of the land features woodlands, a landscaped courtyard, a pond, and a stream.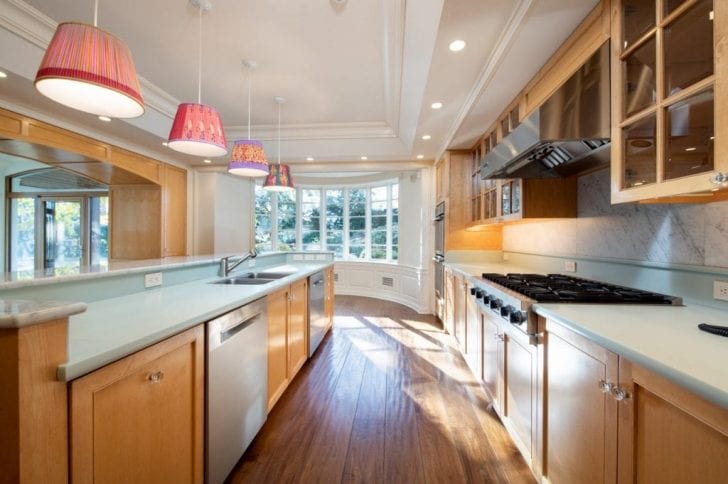 There is a private nature reserve that is surrounding the entire Colonial-style home.  Reports boast of how all three levels of the house have a view of the beautiful landscape.
The main house's interior is elevated through the heavily featured French doors and oversized windows throughout the home. Numerous fireplaces and libraries can be found scattered in different parts of the house.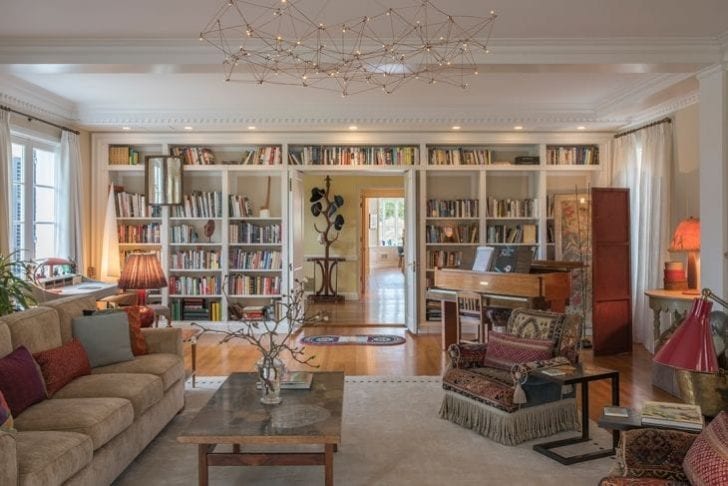 The garage is built to host as many as 3 cars at a time. And, for entertainment purposes, the outdoor pool serves as the perfect spot to relax after a long and hot summer's day.
The Charming Cottage
A little bit further into the woods, a cottage takes up a 2,400-square-feet space and holds a total of three bedrooms within it. This mini-me of the mansion can easily be used as a guesthouse when the need arises. During Simon's time in the house, he transformed the cottage into a recording studio and reportedly recorded 4 of his albums.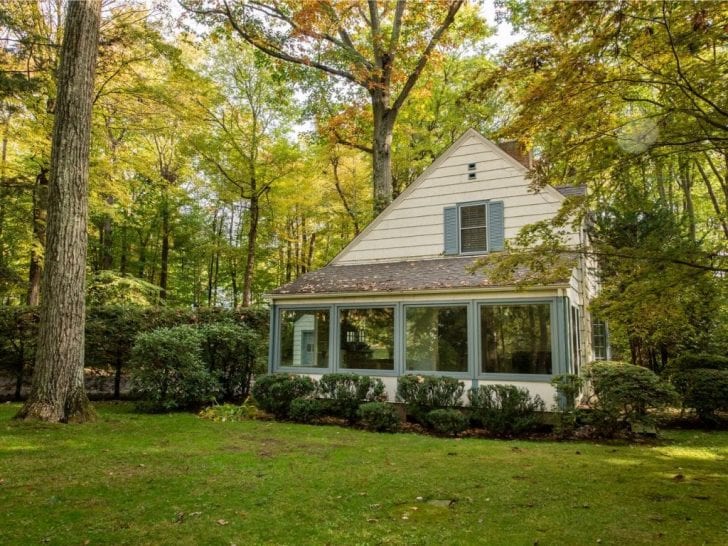 The Private Park
Simon and his wife described the property as having a private park of its own. Their favorite thing about it was that they could take their dogs on walks for up to 30 minutes and still be in the comfort of their personal park and property the whole time. 
When you've got a property that's as big as 32 acres, you have to find ways to fill it as much as possible.