There are tons of great actors in Hollywood, some of them have other talents such as singer and dancing, this then makes them "triple-threat" actors. Almost everyone in the film industry, from writers, directors, and of course actors, dreams of at least being nominated to the most prestigious award-giving body in show business, the Academy Awards.
Same goes for singers who wish to have a Grammy and theatre performers who work so hard to get a Tony. Which is why when a former professional basketball player suddenly won an Oscar, the people from all over the world were just gobsmacked. Mixed reactions overflowed social media that night, so continue reading to find out more.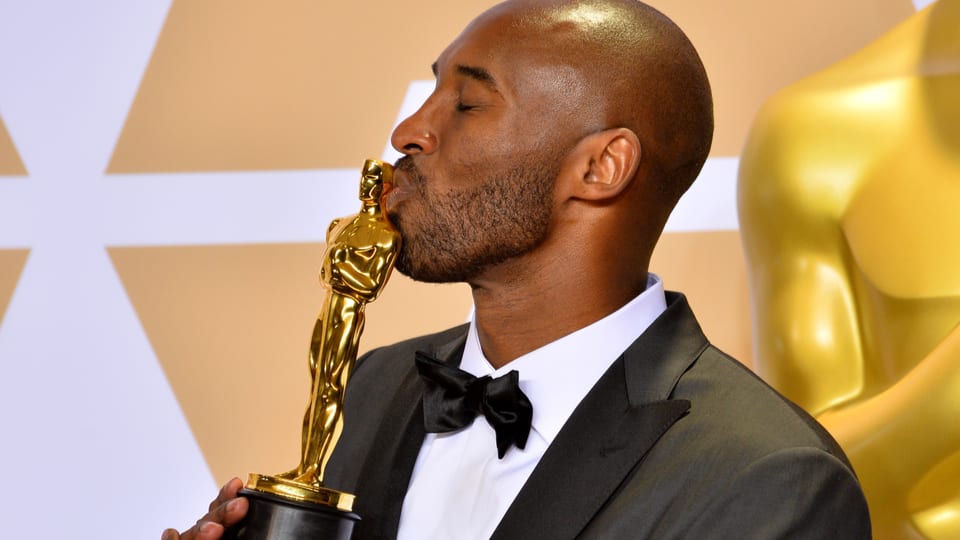 Kobe Bryant is the very first NBA player to receive an Academy Award
NBA Superstar to Oscar Winner
Kobe Bryant is known all over the world for being one of the best NBA players of all time, especially in his generation. Throughout his entire basketball career of 20 years, he played for the Los Angeles Lakers wherein he won five NBA Championships and became an 18-time All-Star, and even won a couple of gold medals for Team USA in the Olympics.
In 2015, Bryant announced his plans on retiring and in an interview before winning the Oscars, the NBA legend simply says that he has been doing great. He also talked about how basketball players and almost every athlete are known to simply stick to what they do since that's where they are good at.
Bryant said that he was often asked he exactly want to do once he retires and he always says that he wants to be a storyteller, to inspire people. This Oscar win simply proved that athletes could definitely do more than just their sport. Bryant is indeed a remarkable athlete, there is absolutely no doubt about that, however, when he suddenly won an Oscar, everyone, including himself, got so shocked.
For the first time in the history of the NBA and the entire film industry, a basketball player has won an Academy Award. It was for his animated short film entitled "Dear Basketball". This film basically centers on how Bryant is reminiscing about his younger years when he was still dreaming about becoming a great basketball player just like his father, who also played in the NBA.
It showed his journey from the beginning up to his 20th year on the court. Bryant won his very first Oscars along with animator Glen Keane. When they stepped on to the stage to accept their award, the animator simply said the words "the impossible is possible", the former NBA player also mentioned how for two decades, he learnt to simply just "shut up and dribble" but he is actually pretty happy that he did more than just that, which led him to becoming the first NBA player to get an Academy Award.
As an executive producer, Bryant said that he has got to have one of the best, which is why he chose Keane, who is one of the people behind the animation of Disney's "The Little Mermaid", "Aladdin", and "Beauty and the Beast". Keane said that he loves seeing the human body in motion while doing things that may seem too impossible.
Which is why this rare chance of creating an animation playing basketball is something that is unique and remarkable. It is definitely different than a flying carpet and a swimming mermaid. In an interview with late show host Jimmy Kimmel, who also happens to be the host of the Oscars that night, Bryant said that he is supposed to play basketball and not write something that would end up winning an Academy Award.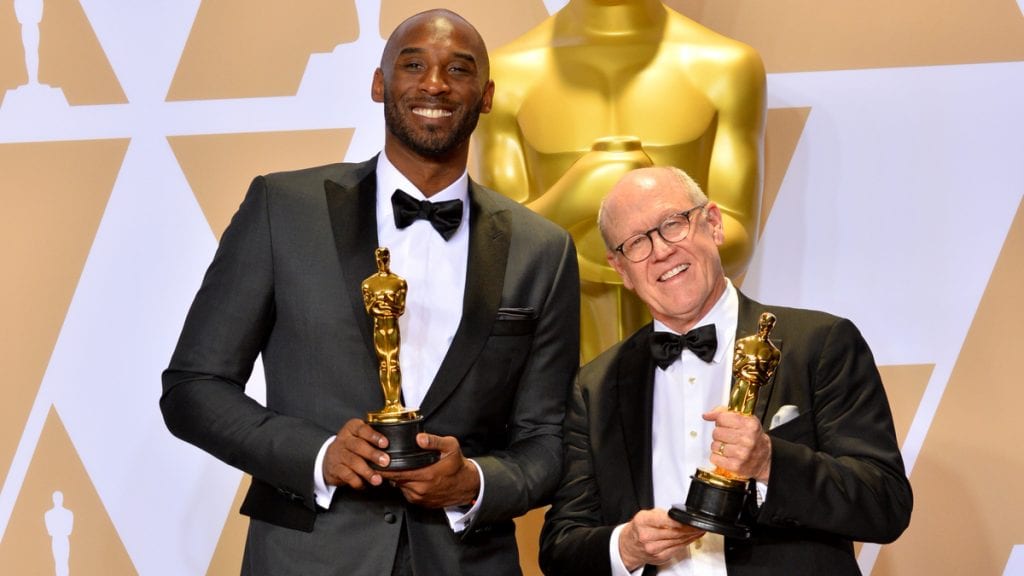 Retired NBA player Kobe Bryant with animator Glen Keane receiving their Oscar
#MeToo Controversy
During Kimmel's Oscar monologue, he basically focused on how the film industry must not be scared of exposing people who abuse women (referring to Harvey Weinstein). However, when Bryant won, a lot of people on social media wasn't exactly too pleased. Some say that there are more people in the industry who deserves an Oscar than Bryant and then most of them recalled how Bryant actually became involved in a similar scandal during his younger years.
Jimmy Kimmel Live / Youtube
Fifteen years ago, Bryant was accused of assault by a hotel employee from Colorado, who was only 19-years-old. This caused Bryant to be arrested on felony charges but the woman decided not to testify which then led to the case being dropped and Bryant was able to continue his basketball career.