There are those who present television programs based on experience and study, and then there are others who pop-up in front of the camera and act instinctively. But did you know that there's a third variety that combines the two?
A deadly combination of talent and diligence produces nothing but pure greatness, and in rare cases, it produces something like Trevor Noah! And if you have this idea that TV presenters are a little heavy-handed, you should definitely pay more attention to this young man.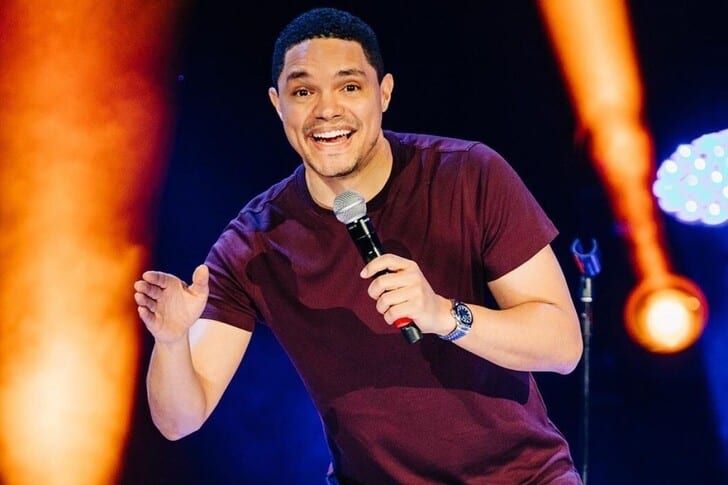 Read – Trevor Noah Announces 2020's Pandemmy Award Winners
Actor, writer, and host of The Daily Show, Noah is quite adored by the world. The man who had a successful stint as a comedian has brought a smile to many faces. But what's interesting is that Noah is also famous for his real estate intelligence and love for luxurious homes!
In his latest real estate venture, the man sold his Bel Air home for $21.7 million, which is a slight profit over the $20.5 million that he spent to purchase the ultramodern behemoth in 2019.
Allow us to walk you through the deal and the house.
Trevor Noah's real estate endeavors
With the quarantine and social distancing rules in place, almost everything around us has changed, including TV programs.
In such a setting, Noah had two choices – suspend The Daily Show until things return to normal, or continue the program, but in a different way. We think if you follow Trevor, you'll know precisely what he chose to do.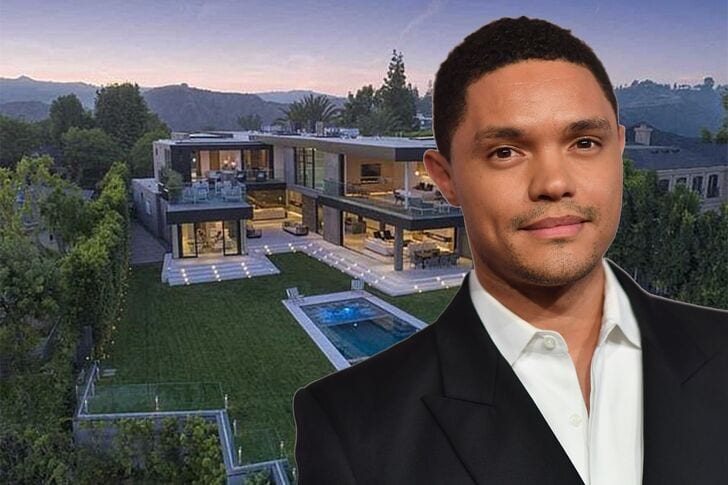 His passion and love for the show motivated him to broadcast it from his midtown Manhattan penthouse, which he bought for 10.2 million dollars.
Some tabloids are saying that Noah's reliance on this house as a place to live and work is the reason for him selling the Bel Air home. But nothing has been confirmed on this by anyone.
Read – This is what Trevor Noah's life was like before celebrity status
Looking at the Bel Air house
The property is located across an expanse of 10,044 sq. ft. and has five bedrooms and eight bathrooms spread over two floors. The main suite occupied the most space in the house at 2,200 sq ft (larger than some very respectful luxury homes). The design looks slightly "boxy" with multiple glass windows.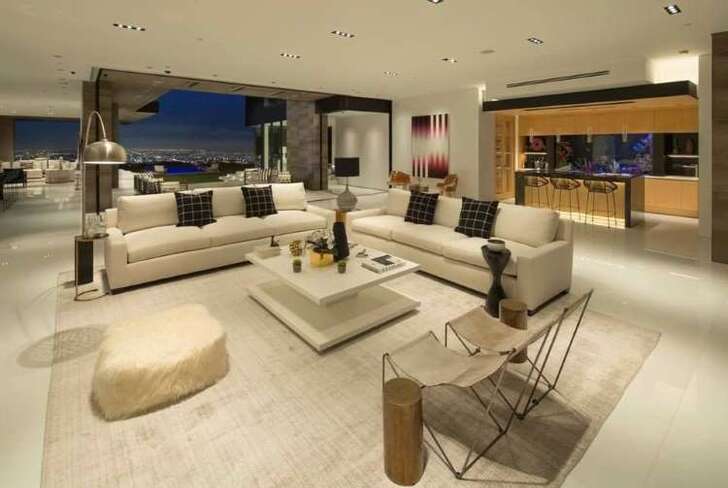 There are also some modern facilities that give the house an advantage over other traditional homes. It includes, for example, a cigar room, home theater, and even a cozy family room.
Also, the ground floor consists of a 500-gallon aquarium! The facade and exterior design of the house are perfect, and the view from the windows is great as well, with the Pacific Ocean visible on clear days.
And even with so much luxury, Trevor currently lives in NYC's Hell's Kitchen Neighborhood in his duplex penthouse, which he bought in 2017 for $10 million.