Liam, Chris, and Luke Hemsworth are equally good-looking – but that's not all, they also have good taste in properties. This is obvious in their Malibu estate, which they bought four years ago and is now for grabs.
The Australian hunks are bidding adieu to the mansion that they bought in 2016 for $3.45 million. They are selling the luxurious property for $4.9 million, or just $1.45 million more than their purchase price.
Unlike other stars who shell out tons of cash to renovate or redesign their newly-bought houses, the Hemsworth brothers didn't change much in the estate. Perhaps this is because the property didn't need any remodeling due to its modern style.
Although the design of the house is contemporary, the 4,612-sq ft property makes use of the greenery and open space. The abode features four bedrooms and four bathrooms and has an open floor plan that leads guests to an alfresco eating area.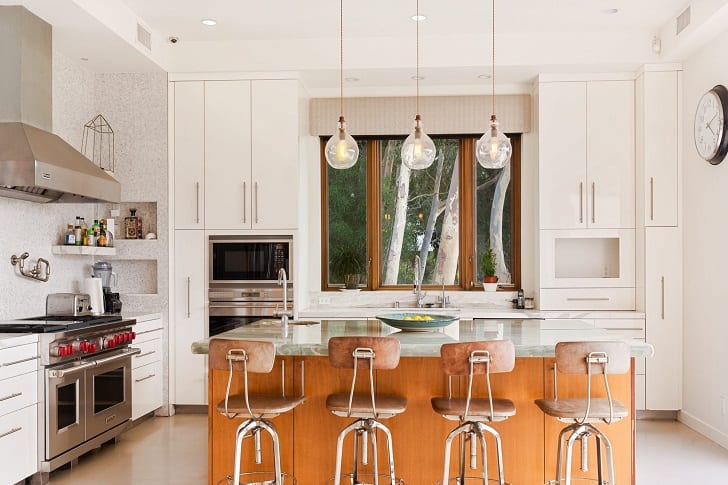 Inside, there are touches of wood throughout. Thanks to high ceilings and white marble accents, the house feels airy and bright. Even the minimalist fireplace, situated between the dining area and chef's nook, is surrounded by wooden built-ins.
The kitchen is very cool to the eyes with its white and light wood accents. You'll also see a home theater with purple walls, a bright library with built-in bookshelves, and a temperature-controlled wine cellar.
Another eye-catching room is the main suite, which screams luxury at first glance. It's unclear, however, who among the three men took this spacious room but you'll immediately notice the matching Calcutta gold finishes in the bathroom and walk-in closet.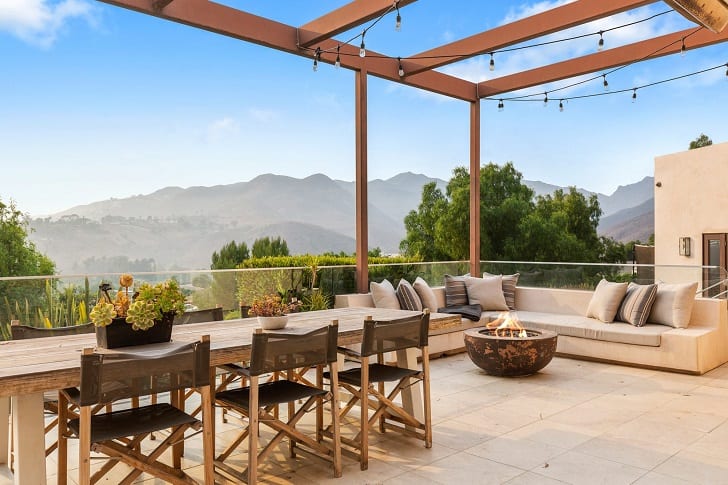 The patio is a cool place to be in because it is equipped with a built-in grill and a fire pit surrounded by a banquette. Outside the main suite, guests can enjoy a sauna. Meanwhile, the terrace leads to a greenery and lawn – also a place where you can see the Pacific Ocean and Santa Monica Mountains.
Time in Australia
The house is, no doubt, sleek and modern, but for Chris, Liam, and Luke, they may have their reasons why they decided to offload such a beautiful abode. It may be because they have been spending time in the Land Down Under.
Miley Cyrus' ex-husband, for instance, has been constantly spotted in Australia with his rumored girlfriend Gabriella Brooks. A few months ago, Liam admitted that he was happy to be back with his family in his home country.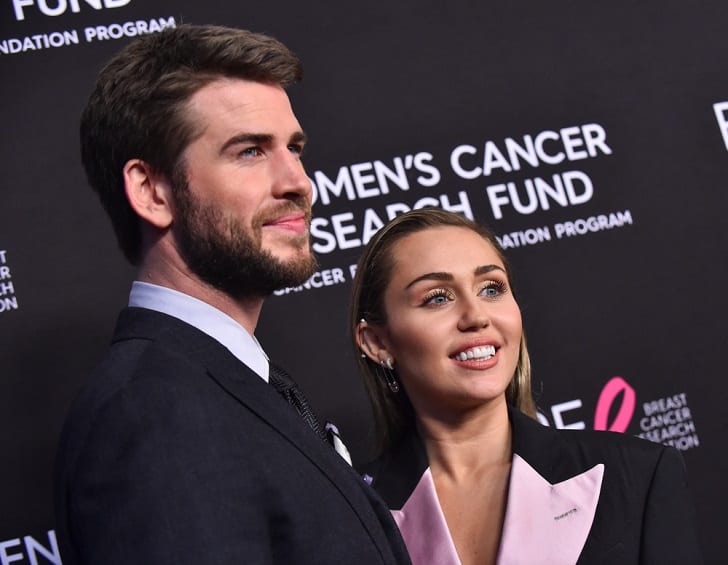 Liam has also been pictured surfing with Chris in Australia. The 'Thor' star, his wife Elsa Pataky, and their children have been residing in Byron Bay since 2014.
The eldest among the three, Luke, also moved back to Australia years after living in Los Angeles as he worked for the entertainment industry. You may know him for his role in 'Westworld' as Ashley Stubbs.