They're bold, curvy, glamorous, and full of spike.
Regardless of their family fights spewing all over town, if there's one thing that the Kardashians excel at, it's staying in the news. And when someone's as popular as this reality TV family, its natural for their possessions to gain hype and media attention as well.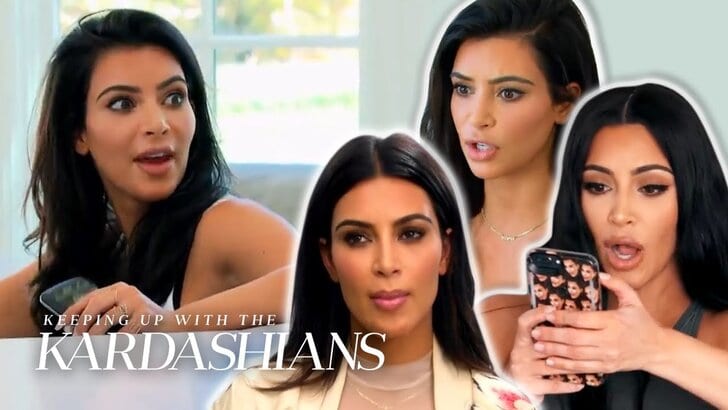 Read – Here's How the Kardashians Celebrated Thanksgiving
Talking about celebrity possessions, recently, the deluxe house extensively showcased in the utterly famous reality TV show Keeping Up With The Kardashians entered the real estate market. Needless to say, with the way fans connected to the everyday events in Kim, Kourtney, Khloe, and Kris' lives, even at a hefty price tag of almost 8 million dollars, the property has become quite coveted.
Join us as we take a tour around. Who knows! Even you might end up getting enticed.
First things first – deal deets
Contrary to what you may think, this house isn't the actual home of Kris Jenner and her family. It's just a property used for filming the show, and not just Keeping, the home that sprawls across 7,800+ sq. ft. has also been featured in shows like American Horror Story and True Blood. Known officially as Iredell Estate, the property is quite a beautiful one, constructed keeping a Mediterranean theme in mind while having a studio villa outlook.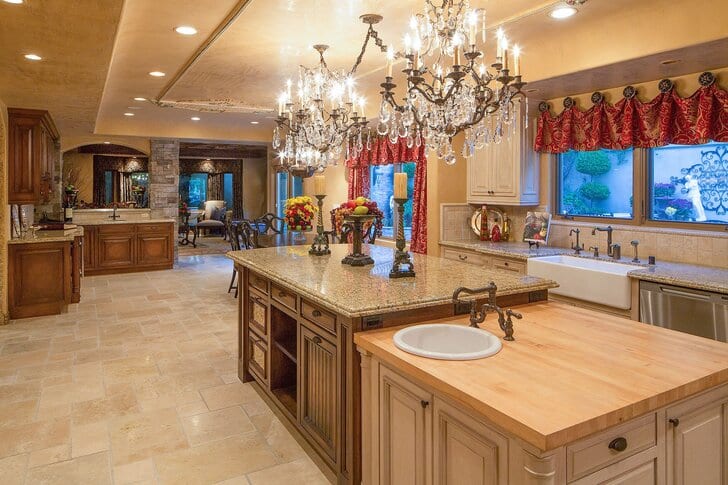 Sneak peek inside
The three-story elegant mansion includes a whopping 7 bedrooms and 8.5 bathrooms spread across an area of 0.88 acres. The front door is beautifully laced with wrought iron and welcomes you to a double-heighted foyer which houses gilded-arch doorways, embedded-stone pillars, and polished wooden floors.
Near the house's entry, you'll find a study that's fitted with inbuilt floor-to-ceiling bookshelves and a fireplace that gives the setting quite a sophisticated and serious look. the Dining room has an intricately designed ceiling and the stylish kitchen is laden with cherrywood cabinets and marble countertops. The spacious living room houses a second fireplace and there's a screening room as well.
And we haven't even come to the best part yet – the main suite!
Perched on the second floor, the main bedroom is a gigantic suite that's perfect for any real-life queen (not the Disney kind of course, but a super classy and Hollywood-y glamoros one). The floor has it's own dedicated sitting area equipped with yet another fireplace, but this one can be used for wood as well as stone. There's a lofted ceiling and a private patio on this floor as well which makes this story an entire luxurious living expanse in itself.
And it looks like the architect who designed this house had a thing for fireplaces since the ensuite bathroom on the second floor has yet another dedicated fireplace that overlooks the soaking tub. The bathroom also includes a private walkway leading directly to the Jacuzzi and saltwater pool.
Coming to the house's exterior, it includes an outdoor kitchen and grill area along with quite a decently large space for private lounging.
Read – Check Out the Kardashian Rich List
Sounds like quite a paradise…
If you ask us, we'd be more than happy to move into this beauty ASAP. Any Keeping fan would agree that the house is the epitome of luxury and class. So if you've got some spare cash and would like to enjoy a glitzy life, well, you know where your next stop should be!