The 2020 trend of Hollywood stars selling and buying property is continuing in 2021 as well. And hey, we aren't complaining. After all, it makes for good gossip!
On that note, today, we have our eyes on Sandra Bullock's Oceanfront Tybee Island Beach House. Best known for movies like Crash, Bird Box, and The Blind Side, Sandra Bullock recently made headlines for selling her Georgian estate.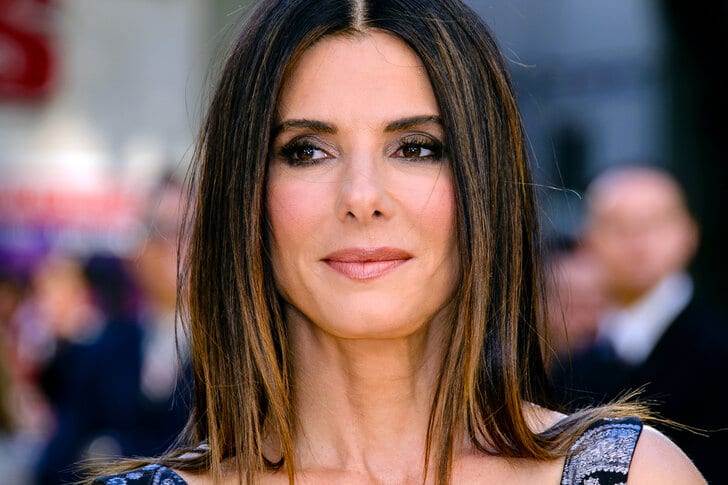 Sandra purchased this property that we're talking about in 2001 for $1.5 million. Before parting with it, Sandra had already earned back most of her investment through rent. FYI, the property was earlier available as a vacation rental for $1,400 a night.
Let's find out more, shall we?
Read – Channing Tatum and Sandra Bullock's upcoming project
Deal Deets
The Georgian style property includes a 3,360 square foot main house and a 2,848 square foot guest house. Originally listed in 2018, it's been identified as the best spot to watch dolphins. In 2019 the house had a jaw-dropping quotation price of $6.5 million, but the quotation value didn't attract any buyers. Later, the price dropped to $6.1 million before getting reduced to $3.3 million. The huge price deduction finally attracted some buyers, and now the main house has been sold for $3.125 million and the guest house for $1.05 million.
All in all, Bullock earned a total of $4.175 million, which meant she earned quite a profit on it. To materialize this deal, Sandra was represented by Celia Dunn Sotheby International Realty, and agents represented the buyers from Teresa Jackson Coldwell Banker Access Realty and Redfin Corporation.
A look into the house
The two-storied main house features seven bedrooms, five-and-a-half bathrooms, a living room, a kitchen, and a dining room. Besides having cathedral ceilings, the living room is equipped with a stately brick fireplace and is flanked by reading corners. The main suite is situated on the ground floor and is outfitted with a private sitting room, a wall of closets, a screened-in porch, and a claw-foot tub in the attached bathroom. The ground floor comprises a recording room, a built-in gym, a garage parking, and lots of storage space. 
Apart from the above features, the house boasts three additional guest bedrooms, a den, and another screened-in porch, which is located upstairs. The guest house consists of three bedrooms, three bathrooms, a kitchen, a living room, a game room, and a crow's nest. Keeping aside the main house and the guest house, the property includes a basketball court, a huge swimming pool, an outdoor shower, an in-built spa, and access to a private beach. 
Read – Take a look at Sandra Bullock's dating wish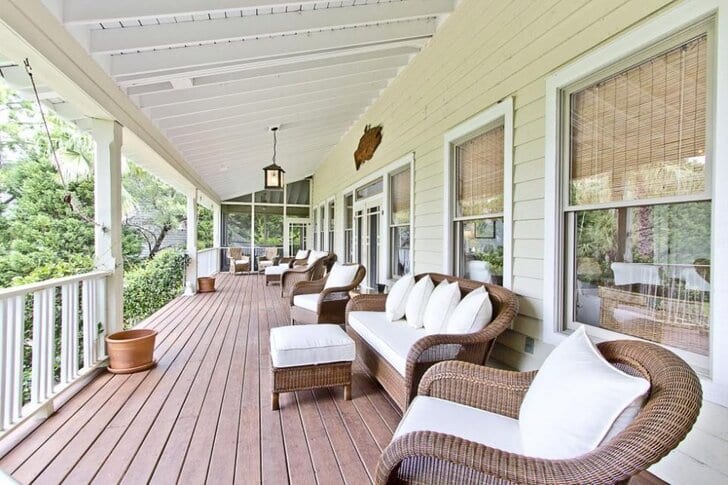 Other properties she owns
Sandra, who recently sold a ranch for $2.925 million near the Chateau Marmont in Los Angeles, has many other properties on her name like a Beverly Hills mansion, two condos near the Sunset Strip, an apartment in New York, a ski home located in Jackson Hole Wyoming and estates in both Austin and New Orleans.