The Academy of Motion Picture Arts and Sciences or AMPAS, have celebrated their 90th Academy Awards last weekend, the 4th of March. They usually celebrate it during the second to the last week or the last week of February, but because of the conflict in schedule with the 2018 Winter Olympics, they had to delay it for another weekend.
Just like every year, the Academy chooses to honor some of the best films of the year by choosing winners in 24 categories. This year, it was hosted by late show host Jimmy Kimmel, who was also the one who hosted it last year.
Some of the major winners are the film "Shape of Water", who won the Best Picture, Best Director, and Best Original Music Score, as well as British actor Gary Oldman who won Best Actor, for his portrayal of Winston Churchill in the film Darkest Hour, which also won Best Makeup. It may seem like the usual Oscars this year, but then again, it turns out that this is had been the lowest rating televised Academy Awards in history.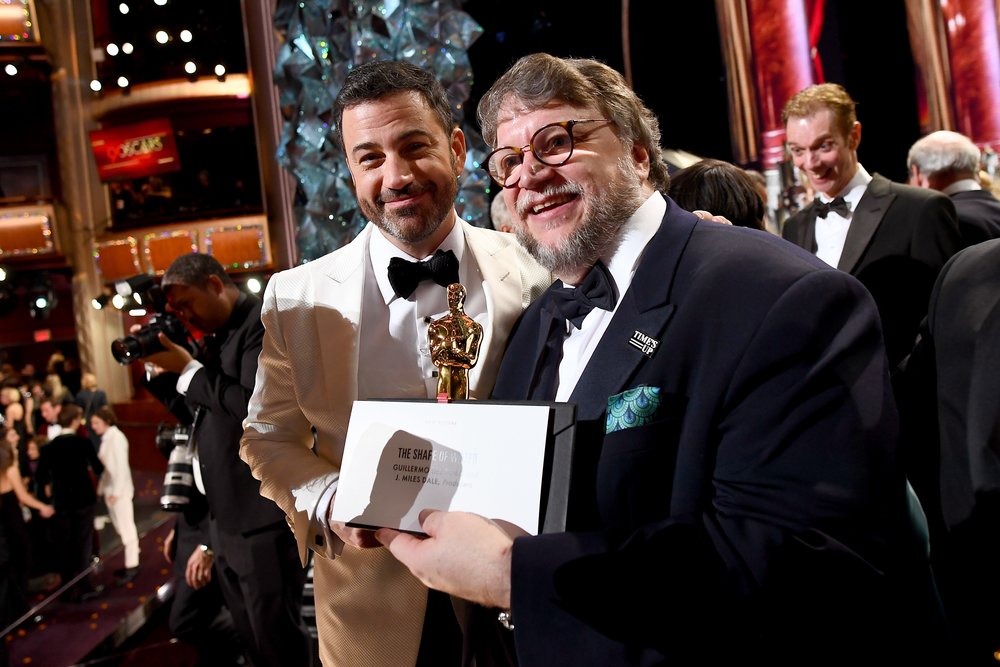 90th Oscars Host Jimmy Kimmel with 'Shape of Water' Director Guillermo del Toro
Academy Awards TV Flop
"Low ratings, low runtimes, and low political jabs", this is how critics are describing the 90th Academy Awards. The official network partner of the Academy is ABC and critics are curious as to when will the network try to make an effort on boosting the Oscars view as well as to completely be in control of the Academy when it comes to what will be televised.
It turns out that the ratings for this year's Oscars went down by 20 percent with only 26.5 million viewers, which may seem like a lot but it is definitely less than the previous years. This is not the very first time that the Academy have partnered up with the said television network, but some insiders say that ABC simply don't have any power over it since the Academy has always been very arrogant, but they simply cannot do anything about it, after all, it is one of the biggest nights in Hollywood history.
According to a report by Fox News, the Academy simply refuses to not televise every award even if some of them such as documentary shoes, production design and other technical awards are boring to a lot of viewers. They also mentioned how the Academy just don't want to reduce the number of tributes to some of the Hollywood legends in the industry.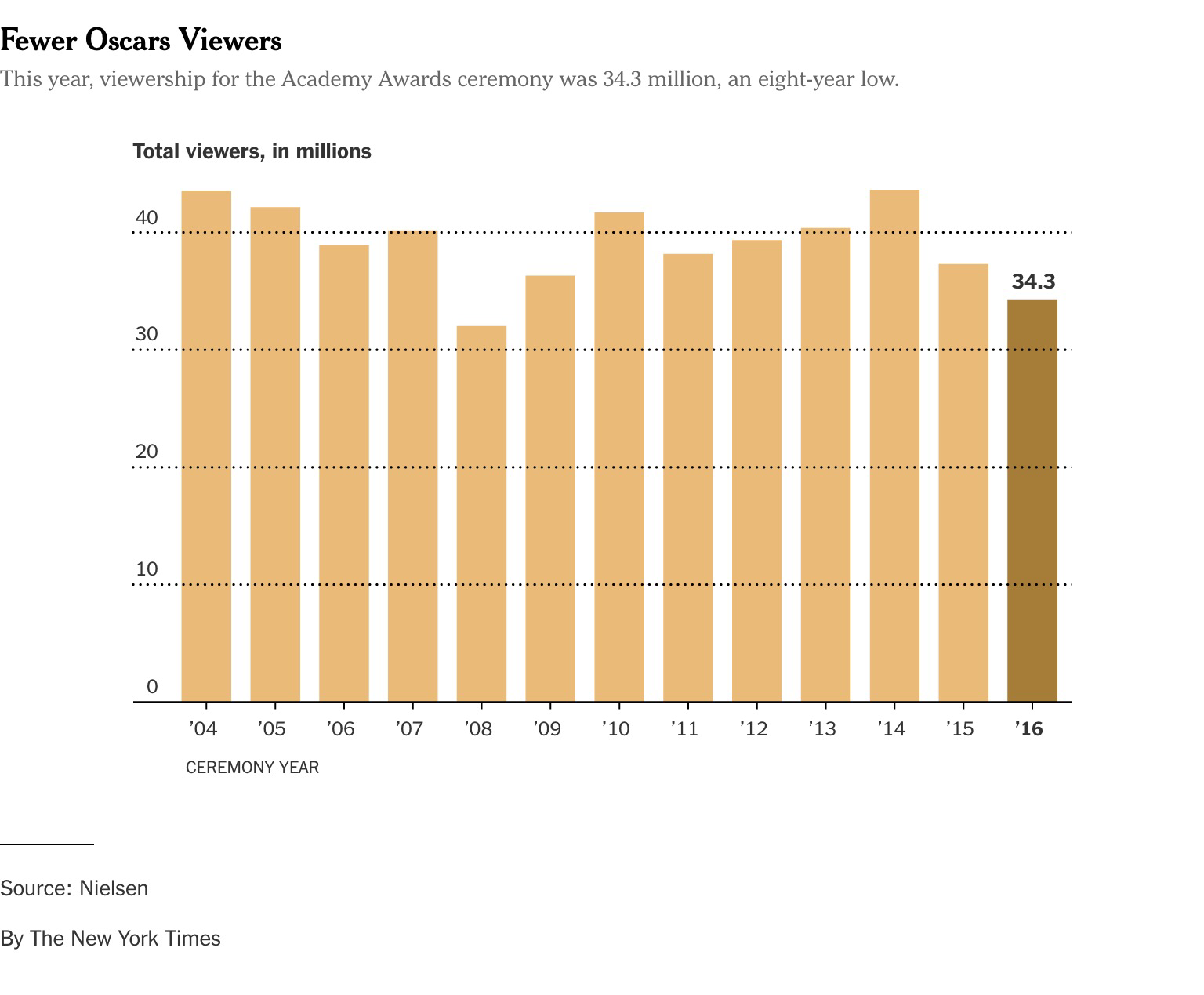 Experts believe that of the main reasons why the Academy's ratings keep on going downwards is because of the hosts. For two consecutive times, late show host, Jimmy Kimmel has taken the Oscars stage, but he had been very controversial because of his monologues.
In 2017, he pointed out some political issues by talking about Trump and this year, he went on the controversial road again by talking about the #MeToo movement against Hollywood producer and a former member of the Academy of Motion Picture Arts and Sciences, Harvey Weinstein.
Analysts said that it is true that the Oscars can be an influential event but it is not the right place and time to talk about those kinds of stuff, after all, it must be all about great movies and great actors.
Lowest rated Oscars in HISTORY. Problem is, we don't have Stars anymore – except your President (just kidding, of course)!

— Donald J. Trump (@realDonaldTrump) March 6, 2018
Trump Thoughts and Oscars Snub
After Nielsen released the lowest ratings in Oscars history, United States President Donald Trump can't help but mock the report in his tweet. The president simply said that the industry does "not have stars anymore". Surprisingly, a lot of people actually agreed with Trump on this one. Some people expressed their thoughts on social media how Oscars have changed and they simply don't take interest in it anymore.
The four-hour show has also been criticized for snubbing some films and actors who deserved to be nominated according to the public.
The Academy is known to have been very critical when it comes to choosing their nominees, in fact in 2016, the Oscars host at that time, Chris Rock, have talked about the #OscarsSoWhite because of some actors that are of color have been snubbed despite giving a great performance. The public have also wondered why can't blockbuster films could make it into the Academy Awards even if some of them really deserves a nomination.