Dan Harary was a handsome Hollywood actor in the 70s and had already seen the apex of fame at 15 years of age. Long before becoming a Hollywood publicist, Dan was a popular celebrity who had wide fame not only in the United States but throughout the world. At the beginning of his career, he met one of the most inspiring men of his life: Richie Havens.
The popular musician met Dan at a New Jersey theatre in 1972. Out of curiosity, Dan (a teen celebrity at that time) asked Richie Havens to pose for a poster. According to reports, the photo of Dan Harary posing along with the then popular musician, Richie Havens, is still hanging on the walls of his home in Beverly Hills. Furthermore, reports also suggest that this poster (of Dan with Richie Havens) inspired him to write an entire book. Essentially, the book is a memoir that recalls the five decades of celebrity encounters that Dan had during his 50 years of career.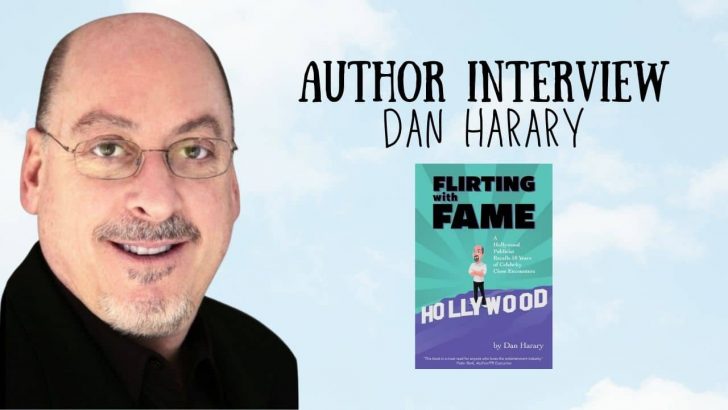 In an interview with The Los Angeles Times, Dan Harary asserts that meeting with Richie was the turning point of his life. He recalls that he and Richie became 'close friends' after their meet-up. Likewise, he also asserts that it was posing for a picture that changed his perspective. The picture – which is essentially a poster of him and Richie – has been an intriguing part of his life. Since 1972, the poster has been hanging on a wall at his home in Beverly Hills.
When Will the Memoir of Dan Harary Be Published?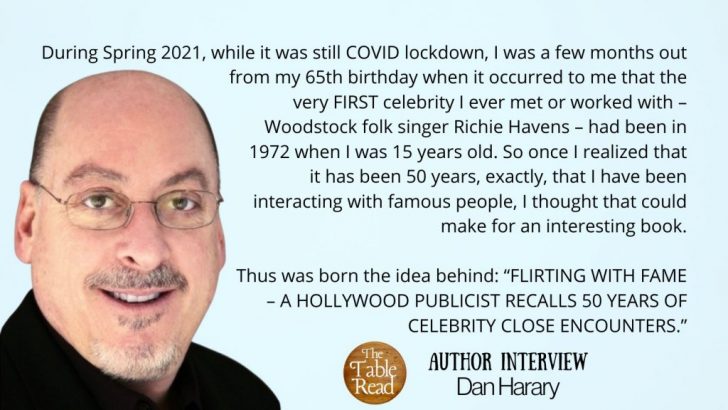 Ahead of the publication of the first book of Dan, he sat for an interview with The Los Angeles Times. The correspondent asks him about the nature of the book "Flirting With Fame" and the time of its publication.
In his own words, Dan's memoir gives a detailed overview of the popular people Dan encountered during his Hollywood career. For good or worse, the popular Hollywood Publicist has met countless celebrities and famous people throughout his 50 years of career in Hollywood. Thus, this book gives a detailed and thorough analysis of the people he met. Some have inspired him to become one of the leading Hollywood stars. While others have taught him what he calls 'hard lessons.'
On a side note, the book also gives deeper insights into life and the impact of others on our lives. So, it will be a good read-up for sure. To begin with, you will be reading the inside stories of Hollywood from someone who has been in the industry for five decades. Secondly, you can relate to Dan's stories and learn the insightful life lessons that a popular celebrity has learned throughout his 50 years of career.