The Internet has been something people can no longer live without nowadays. It has been used by billions of people all over the world, kids use it for school projects and research purposes, young adults use it to socialize and adults use it for everything including their business and any work-related matter.
It is already too impossible for people to function without it since it has managed to help mankind in a lot of different ways for the past few decades. It, of course, has its own good and bad effects, and unfortunately, some people use it for illegal dealings and crime, which is why the authorities are always hands on to it as much as they can.
Being able to access the internet is indeed a privilege, but how far could it actually really go? Because of how technology and internet are evolving so fast, the government has to make sure that internet service providers are not taking advantage of the public and must provide the equal amount of data without discrimination when it comes to websites, pieces of equipment attached, user, contents, and more.
This is actually known as network neutrality, this term was from professor Tim Wu of Columbia Law School. The very first state in the U.S. that passed a mandating legislation for net neutrality is Washington. According to experts, this may be either good or bad, but there is only one way to find out, which is why more and more states are looking and studying more about its benefits.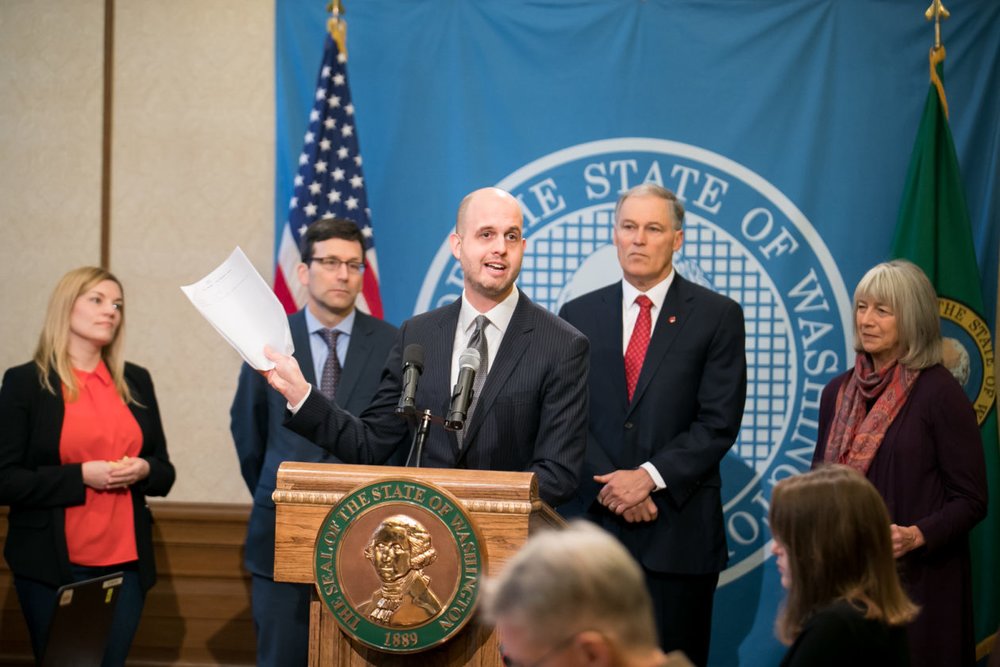 Washington state governor Jay Insleemat a press conference on net neutrality law
What Is Net Neutrality?
Millions of people in the U.S. using the internet every single day for tons of hours, but not a lot of them are aware of what exactly network neutrality really is. It is basically defined as the equal treatment of internet traffic. Every website, email, photos, videos, mobile apps, video games, and more, must all be treated the same way.
Net neutrality is covered by the open internet, which then means that people have the power to access the internet using whatever device they have wherever they may be. Some countries choose to have closed internet, which is literally the opposite since they choose to block certain content and websites using their internet police which is a law enforcement dedicated to monitor and filter whatever content is not allowed in a specific place.
Most of the time, it is only explicit materials that are being filtered, as well as social media platforms like Facebook, which is banned in countries like North Korea, Iran, and China. In countries like Cuba, China, and North Korea, the internet is highly restricted and only a small portion of people can get access to it.

Washington's Net Neutrality Law
The State of Washington is officially the very first state in history to ever passed a law in protection of the network neutrality. This is because last December, the United States Federal Communications Commission or FCC chairman Ajit Pai voted to get rid of open internet as well as net neutrality, but this doesn't mean that it has already been implemented.
The Congress must now use the Congressional Review Act to prevent the end of net neutrality. They have the power to reverse the action in 60 legislative days, but this may happen only if the members of the Congress oppose the vote that was made last year.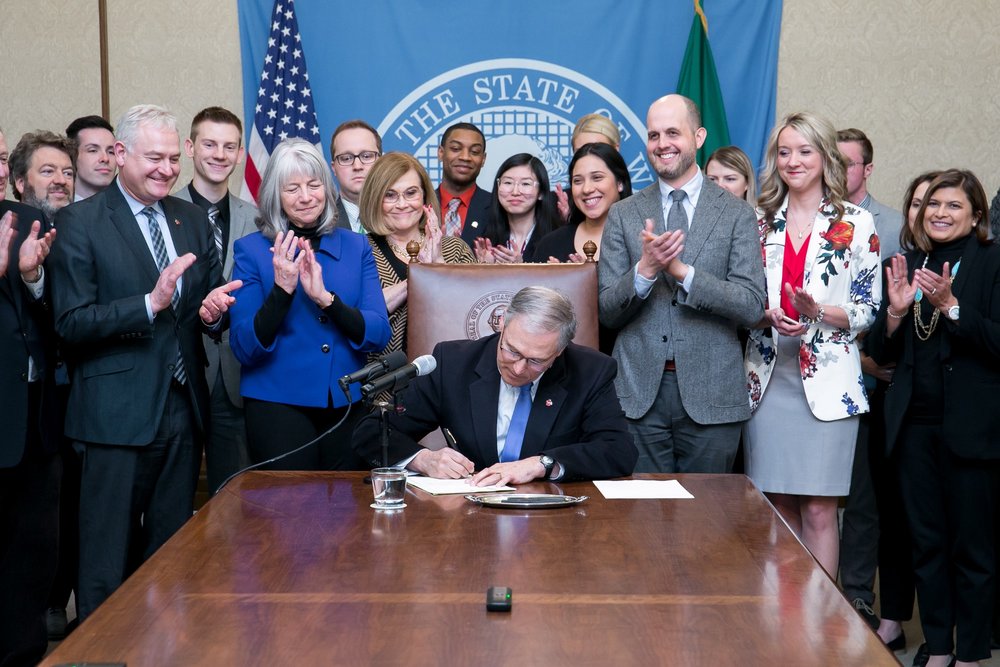 Signing of the net neutrality law in Washington
This pushed Washington State to step in and repeal this decision by passion a new law that would protect them from it. Last week, Jay Inslee, the Governor of Washington, decided to sign the House Bill 2282, which allows them to protect the net neutrality within their state.
According to Norma Smith, who is a Republican representative, this decision cannot be considered as a partisan issue, instead, it is more of about preserving the rights of the people of Washington to have access in free internet, after all, we're in the 21st century.
Even if the governor himself said that they will be the first state in the U.S. to pass this law, according to Associated Press, it is somewhat untrue. This is because the state of Oregon has passed a law that is a little similar to this one.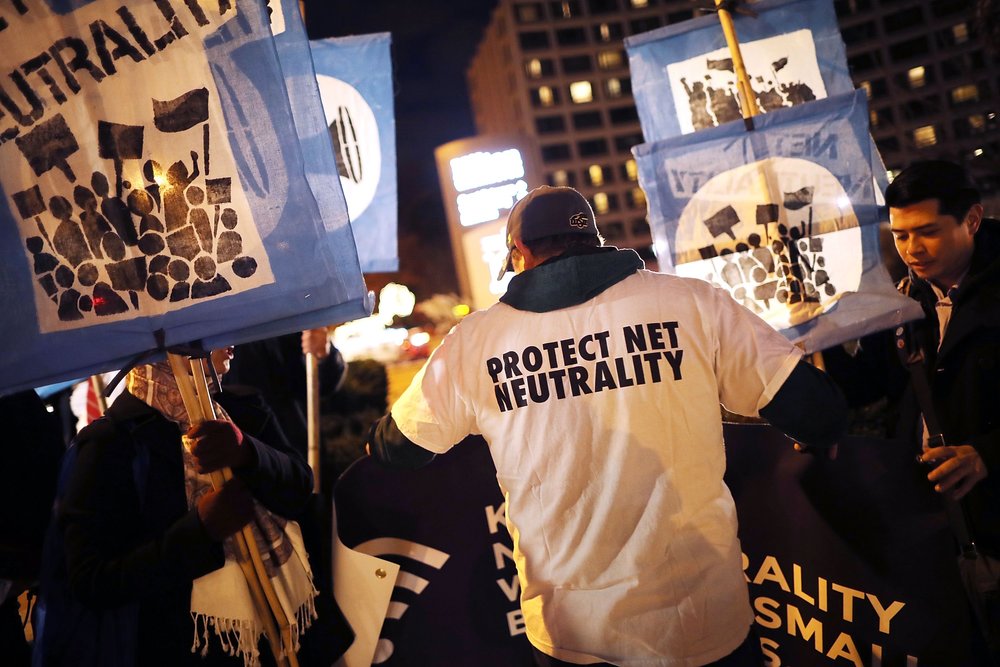 People fights for net neutrality and open internet
However, the difference is that with this one, violations with being enforceable and that is all possible because of the Consumer Protection Act of the state. 25 other states in America are considering to follow the footsteps of Washington, including California, Illinois, and New York.