Amazon's delivery service has revolutionized how people shop and receive their packages. With its extensive network and efficient logistics, Amazon has become dominant in the e-commerce industry. Here are some important aspects of the Amazon delivery service that you need to know.
Fulfillment Centers
At the heart of Amazon's delivery service are its fulfillment centers. These massive warehouses are strategically located across the globe to ensure efficient order processing and delivery.
Fulfillment centers house millions of products, and once an order is placed, workers pick, pack, and ship the items to the customer's doorstep. Amazon's advanced automation and robotics technologies help streamline operations and reduce processing times.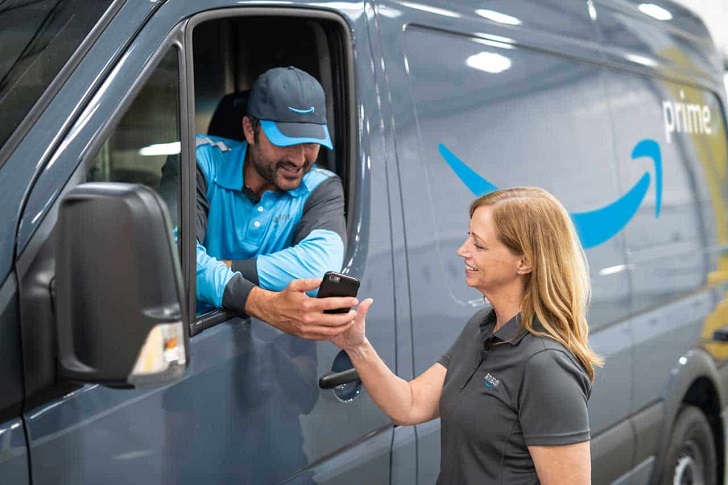 Prime Membership
One key feature of the Amazon delivery service is its Prime membership. Prime members enjoy various benefits for a subscription fee, including free two-day shipping on eligible items.
This fast delivery option has been a game-changer for many online shoppers, offering convenience and speed. Prime membership includes additional perks, such as access to streaming services, exclusive deals, and early access to certain promotions.
Delivery Options
Amazon offers multiple delivery options to cater to different customer needs. Apart from the standard two-day shipping for Prime members, there are options for one-day and same-day delivery, depending on the item's availability and location.
Additionally, Amazon has introduced innovative services like Amazon Locker, where customers can have their packages delivered to secure lockers in various public places, allowing for convenient pickup at any time.
Amazon Flex
To handle the growing demand for deliveries, Amazon launched a program called Amazon Flex. This program recruits independent contractors who use their vehicles to make deliveries on behalf of Amazon. Flex drivers have flexible working hours and can choose delivery blocks that fit their schedules. Amazon Flex enables the company to expand its delivery capacity and efficiently reach customers.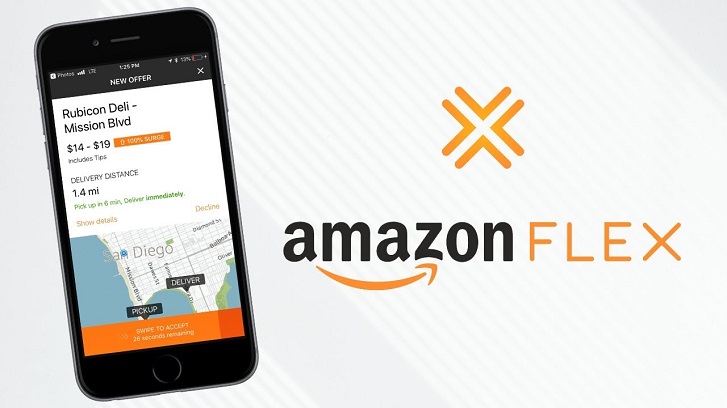 Tracking and Notifications
The Amazon delivery service provides real-time tracking and notifications to inform customers about their package's whereabouts. Customers can track their orders through the Amazon website or mobile app, allowing them to know exactly when their package will arrive. Notifications are sent at key stages, such as when the package is out for delivery or has been delivered, providing a seamless and transparent experience.
Delivery Innovations
Amazon is constantly innovating to enhance its delivery service. One example is the use of drones for deliveries. The Prime Air initiative aims to deliver packages in under 30 minutes using unmanned aerial vehicles. While still in development and facing regulatory challenges, drone delivery has the potential to revolutionize last-mile logistics and further expedite deliveries.
Returns and Customer Service
Amazon's commitment to customer satisfaction extends to its returns and customer service policies. The company offers hassle-free returns for eligible items, allowing customers to easily initiate return requests and receive refunds or replacements. Amazon's customer service is renowned for its responsiveness and willingness to resolve any issues that may arise with deliveries.
International Delivery
In addition to domestic delivery services, Amazon has expanded its reach to international markets. Customers in various countries can enjoy the convenience of Amazon's vast product selection and reliable delivery service. International shipping options and delivery times may vary depending on the destination, but Amazon strives to provide a consistent and efficient experience worldwide.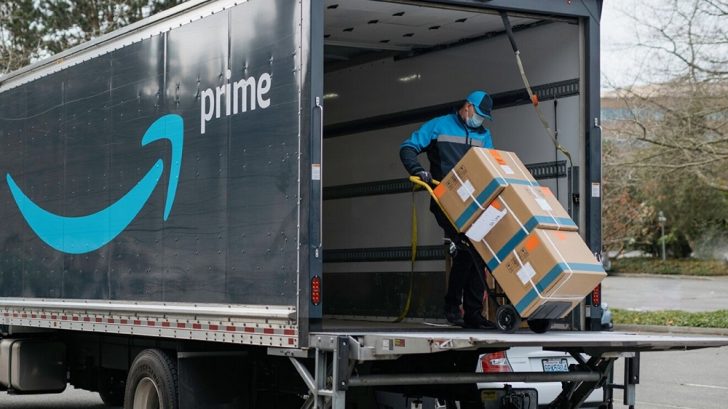 Sustainability Initiatives
Recognizing the environmental impact of its delivery operations, Amazon has implemented several sustainability initiatives. The company is committed to reducing its carbon footprint by optimizing delivery routes, using electric vehicles, and investing in renewable energy projects. Amazon aims to make its delivery service more environmentally friendly while maintaining its efficiency and reliability.