Mila Kunis – Friends with Benefits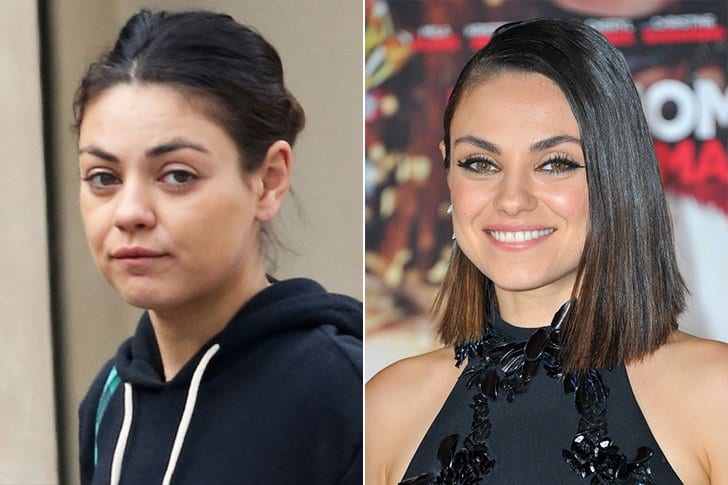 For a Hollywood celebrity, Mila Kunis has never shied away from admitting her indifference towards makeup. Moreover, the star lives the life of a media ascetic despite having millions of fans. She doesn't have an Instagram account to post her newest look and has no problems getting clicked without any concealers.
Since Kunis rarely takes to cosmetics, her makeup artist has remained unchanged for two long decades now. Either way, we feel the actress doesn't need additional layers as she does not look a day older than when she started acting!